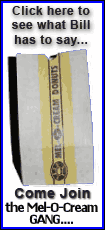 The award is presented annually for major contributions to baseball broadcasting. The 73-year-old Kubek will be honored July 26 during the Hall of Fame induction ceremony in Cooperstown, N.Y.
"For an entire generation of baseball fans, Tony Kubek was the face and the voice of the game," Hall president Jeff Idelson said. "In the days before all-sports TV networks, Tony brought baseball into your living room every Saturday afternoon for almost three decades.
"His straightforward style, quick and detailed analysis and no-nonsense commentary on the game's nuances gave viewers an insider's look at what the players were experiencing on the field," Idelson said.
After retiring following a nine-year playing career, Kubek worked for NBC, the Toronto Blue Jays and the Yankees for 30 years. He was at the microphone for 11 World Series, 14 AL championship series and 10 All-Star games, and was the color commentator for the final NBC "Game of the Week" telecast on Sept. 30, 1989.
Kubek is the first exclusive television analyst to win the Frick Award, which has been presented since 1978. He also is the first primarily TV broadcaster to be honored since Bob Wolff in 1995, and the first Frick Award winner to have called games for a Canadian team.
The other finalists were Dizzy Dean, Billy Berroa, Tom Cheek, Ken Coleman, Jacques Doucet, Lanny Frattare, Graham McNamee, Joe Nuxhall and Dave Van Horne.