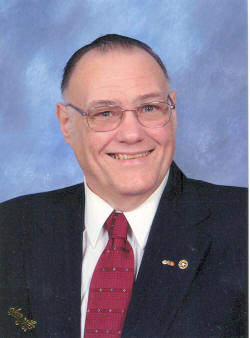 Thomas Lowe

Send a link to a friend
[December 12, 2008] Thomas J. Lowe, 66, of Lincoln died Thursday, Dec. 11, 2008, at 8:14 a.m. at his home.
Visitation will be 2-4 p.m. Sunday at Fricke-Calvert-Schrader Funeral Home in Lincoln. A prayer service at 1:45 will precede the visitation, and a service by the Independent Order of Odd Fellows will be at 4 p.m.
His funeral will be at 2 p.m. Monday at Holy Family Church in Lincoln, with the Rev. Jeff Laible officiating.
Burial will be in Holy Cross Cemetery.

Mr. Lowe was a shoe repairman with Tom's Shoe Service.

He was born July 5, 1942, in Lincoln to William E. and Dorismae Stolz Lowe.

He is survived by one brother, Virgil (and Kathleen) Lowe of Lincoln; two sisters, Anna (and Jack) Powel of Decatur and Mary (and Bob) Stark of New Britain, Conn.; nine nieces and nephews; and 11 great-nieces and great-nephews.

He was preceded in death by his parents and one brother, Frederick.

He was a member of Holy Family Church of Lincoln and the Independent Order of Odd Fellows. He was initiated into the IOOF on April 11, 1987, served on the D.A.R.E. committee from 1996 to the time of his death, was a noble grand for eight years, vice grand for one year, trustee for six years and deputy for one year.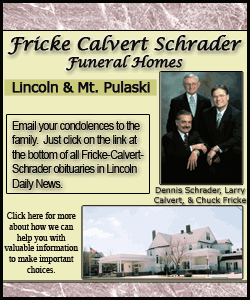 Memorials may be made to the American Heart Association or Odd Fellows Scholarship Fund.
Click here to send a note of condolence to the Lowe family.