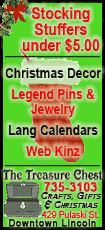 The defending NBA champions took the lead with a 17-4 run early in the third quarter and never trailed again while improving to a league-best 22-2 this season.
Chris Paul had 20 points and 14 assists for the Hornets, while David West had 23 points and 14 rebounds.
After trailing by as many as 14 points in the fourth quarter, New Orleans cut it to 89-82 before the Celtics put it away, thanks in part to an alley-oop from Ray Allen to Garnett that made it an 11-point game with 1:43 left.
Kendrick Perkins had nine points, 13 rebounds and three blocked shots, and Eddie House hit two of his three 3-pointers in the fourth quarter.
The Celtics held a brief ceremony before the game to award Hornets forward James Posey with the championship ring he won with Boston last season. Posey got a big cheer from the crowd, hugs from his former teammates and a tribute from Celtics coach Doc Rivers, who dropped his pregame game face to call Posey a "special player, special person."
Citing the team's motto of "ubuntu," a phrase favored by Archbishop Desmond Tutu that translates roughly to "I am because we are," Rivers said, "We couldn't be all we could be unless James Posey was all he could be."
Posey had seven points and seven rebounds in 29 minutes off the bench.
The Celtics fell behind by eight points in the first quarter, went ahead by six in the second and increased it to 11 in the third.