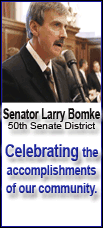 The Crimsons' fans must have had visions of sugarplums dancing in their heads or, at the very least, thoughts of knocking off the visitors from Lincoln after jumping to an early 7-3 lead. However, the Railers (6-1, 2-0) used an 11-0 burst en route to a 30-8 run to end the first half and take an 18-point lead into intermission.
The Railers scored the first basket of the second half to stretch the lead to 20 and, from that point on, the game was played rather evenly. The Crimsons (4-4, 0-2) got as close as 41-28 in the third quarter, but seven quick points, including five from Louie Schonauer, put the game out of reach for good.
The Railer defense held Jacksonville to only 15 points in the first half. The Crimsons were able to make a slight adjustment at halftime and tallied that many points in the third quarter alone.
The offense from the Railers was characterized by crisp passing, solid ball movement and strong cuts to the basket for uncontested and easy shots. Senior Kyle Young led the way with a career-high-tying 19 points, 13 of those coming in the first half. Young used his size to muscle his way in and around the basket for layups, putbacks or at least keep the ball alive for teammates to score. He was joined in double figures by sophomore Jordan Nelson, who finished with 10 points, including two 3-pointers.
Louie Schonauer finished with seven but could have finished with more by converting free throws that would have given him an old-fashioned three-point play and four-point play on consecutive trips down court.
Alex Anderson contributed five points on the night, as well as playing key moments of defense. Kyle Frick scored only four but grabbed tough rebounds, played intense defense and made the extra pass on a number of possessions, allowing others to get the open shot.
Ben Brackney also had only four but was limited in playing time due to illness. When not in the game, Brackney was often found sitting on the Lincoln bench with a red towel draped over his head. A couple of his shots fell uncharacteristically short of the mark, and it was clear he was not feeling well. Luckily for the Railers, it was one of those games when he could relax, rest up and let the others try to pick up the slack.
As my broadcast partner, Tom Larey, said, "One of these nights, we'll need Ben and he'll be there. When you're sick, your mind tells you to compete, but sometimes the body just isn't as willing. He'll feel better, and when he does -- well, we know what he's capable of."
Nathaniel Smith, Wes Neece and Brandon Miller each added a single 3-pointer for their only scoring of the night, while Brant Coyne scored late for his two points.
Austin Kirby, Jordan Gesner and Cameron Turner all played but did not score. Sophomore Will Fisher did not play, as he was nursing a lower leg injury -- one that, at this point, does not seem to be serious.
Defensively, the Railers did the job in the first half by limiting Jacksonville to single-point scoring in both the first and second quarter. The second half was a little more even as the Railers won the second 16 minutes 27-26. The Crimsons began denting the scoreboard more as senior Chaser Tood exploded for 13 of his game-high 20 points in the third quarter. Lincoln coach Neil Alexander commented about the intensity by stating that "we still have to find a way to play a full 32 minutes of defense."
It was also a good night for the Lincoln JV squad as they posted a 45-31 win in the opener.

[to top of second column]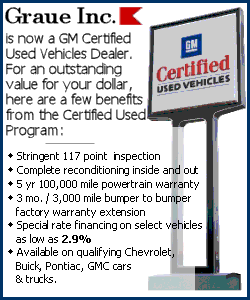 Lincoln will be back at home for their final game before Christmas this coming Friday as the Railers play host to the Titans from Chatham Glenwood. There may be a little payback in mind as Glenwood beat the Railers on three different occasions last season. Tip time is scheduled for 7:30 and, as always, you can catch the game on WLCN-FM 96.3 and here at lincolndailynews.com.
___
LINCOLN (60) -- Young 7 5-10 19, Nelson 4 0-0 10, Schonauer 3 0-2 7, Anderson 2 0-0 5, Brackney 2 0-0 4, Frick 2 0-0 4, Smith 1 0-0 3, Neece 1 0-0 3, Miller 1 0-0 3, Coyne 1 0-0 2, Kirby 0 0-0 0, Genser 0 0-0 0, Turner 0 0-0 0. Team 24 5-12 60.
3-point FG: Team 7 (Nelson 2, Schonauer, Smith, Neece, Miller, Anderson).
Jacksonville (41) -- Todd 20, Sweatman 7, Berry 4, Bunner 3, Metz 2, Burgess 2, Longeran 2, Heaton 1.
End of first quarter -- LCHS 16, Jacksonville 9
Halftime -- LCHS 33, Jacksonville 15
End of third quarter -- LCHS 48, Jacksonville 30

Other Railer notes:
Lincoln had runs of 11-0, 8-0 and 7-0 in the contest.

In the first seven games, the Railers have allowed only 58 points in the second quarter.

Of the 79 free throws this year, Kyle Young has attempted over half (44).

After never scoring in double figures before this year, Kyle Young has done so in the last six games.

This win was No. 170 all-time in Central State Eight play (170-42).

Lincoln has made over 20 field goals in all but one game this year. Which one did they not? The loss to Centennial (17).

Alex Anderson's layup was a rarity. In his career, only eight of 95 field goals have not been from 3-point range.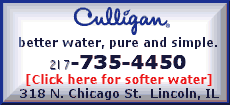 Eleven of Lincoln's 28 defensive quarters have been single-digit scoring.

I still feel it is nice to see that while "The Star-Spangled Banner" is being performed at the Bowl, the Jacksonville cheerleaders and pom squad are using sign language to sign the words.

In case you missed it, Lincoln has been assigned to the Bloomington Regional. Along with the host school and the Railers, the other schools are Mahomet-Seymour, Normal U-High and Rantoul.
[Special report by JEFF BENJAMIN]