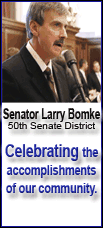 "The conversation in the locker room was who would win a race, Bolt or Rondo," Celtics coach Doc Rivers said. "It's Bolt. Not even close. But Rondo, he was up for the challenge. ... If you put dribbling in, I think we've got a shot at it."
One game after 14-time Olympic gold medalist Michael Phelps visited the Celtics' locker room and met the defending NBA champs, Bolt also stopped by.
"I told him I might see him in 2012," Rondo said.
Ray Allen scored 27 points and Kendrick Perkins scored a career-high 25 on 12-for-15 shooting for the Celtics, who could tie the longest winning streak in franchise history with a win on Sunday night against the New York Knicks. The 1971-72 Los Angeles Lakers won an NBA-record 33 in a row.
Despite resting the starters - Allen was the only one to appear in the fourth quarter - Boston's 126 points was its most since scoring 131 in the NBA finals clincher against the Lakers. Kevin Garnett scored 17 points and Paul Pierce had 16.
"I got one rebound? On this team, with Rondo and Perkins, you can't get rebounds. They're going to trade me," Garnett said, adding, "I'm only joking, y'all. You guys can stop writing that down."
Luol Deng scored 19 points with seven rebounds for Chicago, and Andres Nocioni came off the bench after Drew Gooden sprained his right ankle in the first quarter and scored 16. Tyrus Thomas did not make the trip after sustaining a concussion against the Clippers on Wednesday.
"Playing against a team like this, you need all your guys. Drew's a big part of what we do," guard Ben Gordon said. "We tried to give them a little resistance but we just didn't have enough manpower.
There were only 2,661 no-shows scared away by the first major storm of the winter. Snow started falling in the afternoon and scared most drivers off the roads for the evening rush hour; most employers and schools sent people home early.
Rivers arranged for downtown hotel rooms for his players and encouraged them to stay in the city between the morning shootaround and the game. Many took him up on it, he said, and none had any trouble making it to the arena.