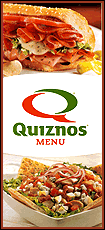 Wade snapped out of a mild slump with 35 points, and the Heat defense stifled the high-powered Los Angeles Lakers' in ways no opponent has managed this season on the way to an 89-87 victory over the reigning Western Conference champions.
Miami held the Lakers to a season low in points, forced 21 turnovers - Los Angeles' second-highest total of the year - and survived the final dagger that Bryant, the league's MVP, could hoist their way.
"It was going down, then just popped out," said Bryant, who led the Lakers (21-4) with 28 points. "Happens sometimes."
Bryant made a spinning jumper from the left side of the lane to get the Lakers within two points with 41.7 seconds left, but his final shot from just a couple steps farther back simply wouldn't go down.
"Shows that we've grown up a little bit," Heat forward Udonis Haslem said, after Miami (13-12) snapped a three-game slide.
For Heat coach Erik Spoelstra, everything is always about defense, continuing the mantra he learned from former coach and team president Pat Riley, his mentor on the Miami sideline.
And perhaps the quintessential defensive moment of the season came in the final seconds.
Miami led by two and the Lakers pounded the ball inside, looking to tie the game. Lamar Odom's 8-footer was blocked by Joel Anthony, and Odom's attempt at a follow-up was blocked by Wade. Pau Gasol gathered that loose ball - and Wade erased his shot attempt as well.
"Just a fantastic effort defensively at the very end," Spoelstra said.
The Lakers' previous low this season was 93 points, and their 21 turnovers represented their second-highest total of the season.
Daequan Cook scored 14 points and Shawn Marion had 12 points and 11 rebounds for Miami, which saw most of a 12-point lead entering the fourth disappear.
Gasol had 13 points and 11 rebounds for the Lakers, who also got 13 points from Derek Fisher and 12 from Jordan Farmar.
"We just did not get ourselves going," Lakers coach Phil Jackson said. "We had a terrible third quarter."
A third quarter that came with a spectacular ending, courtesy of Wade.
The game was tied after each of the first two quarters, and was nip-and-tuck again for much of the third before Miami took control in the final minutes of the period.
A 13-2 run over the final 3:33 gave Miami a 75-63 lead entering the fourth, and Wade delivered both the set up and knockout blows of the quarter. He found Cook for a 3-pointer that gave Miami a nine-point edge, and after losing the ball with 5 seconds left in the period, came through with another entry for his burgeoning highlight reel.