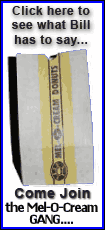 Epstein flew back from Texas where he, team owner John Henry and president Larry Lucchino met Thursday with the free agent first baseman and his agent, Scott Boras. Henry said that after hearing about "other offers" to Teixeira, the Red Sox "are not going to be a factor" in acquiring him.
Just 15 hours after Henry sent that e-mail, Epstein and Boston manager Terry Francona did not speak at a news conference at Logan Airport, which lasted about 15 minutes. Another team official announced that JetBlue was the official airline of the Red Sox.
Epstein and Francona were escorted away as the news conference was ending.
Henry did not respond to an e-mail Friday asking if the Red Sox might get back in the bidding or if there was any way he could be sure that Teixeira received the offers from other teams that he said Boras mentioned.
By referring to "other offers," Henry could be calling a bluff. Boras also represented former Red Sox center fielder Johnny Damon and current Boston pitcher Daisuke Matsuzaka.
Damon signed with the New York Yankees in 2005 after Red Sox officials apparently refused to believe that the offer from their archrivals was real. Matsuzaka signed with Boston after team officials met with him and Boras in Newport Beach, Calif., in December 2006 then went to the airport and said they would be leaving for Boston with or without Matsuzaka. The pitcher later showed up for the flight.
The Baltimore Orioles also have pursued Teixeira, a native of nearby Annapolis, Md. Team president Andy MacPhail said in a text message to The Associated Press on Friday that there was "nothing new."
The Los Angeles Angels obtained Teixeira from the Atlanta Braves and are trying to keep him.
"We made our offer of eight years several days ago. And there has been no change since that time," Angels spokesman Tim Mead said.
The prize free agent also has drawn interest from the Washington Nationals and met before the winter meetings with Yankees general manager Brian Cashman. Those meetings in Las Vegas ended on Dec. 11. Officials of the Orioles and Angels said Boras had not been in contact with them on Thursday.
Boras did meet with the Red Sox officials then.