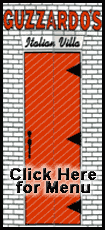 Zydrunas Ilgauskas celebrated his return to the Cavaliers lineup for the first time since Dec. 10 by making 9 of 14 shots for 23 points. Delonte West added 22 points.
James was 13-of-20 from the floor.
It was quite a statement for all the doubters who contend Cleveland's record - now 22-4 - is due in large part their soft schedule so far.
Denver lost for just the sixth time in 22 games with Chauncey Billups, who led Denver with 16 points.
Anthony scored 13 - on 5-of-14 shooting - before fouling out with five minutes left, a trigger for the fans to finally give up on thoughts of a comeback and head for the Pepsi Center exits.
The Cavs' starting five made 20 of their first 24 shots and built a 22-point first-half lead.
The Nuggets chipped away and trailed by half that amount at halftime and even trimmed their deficit to single digits when Dahntay Jones' basket made it 66-57 early in the third quarter, but Denver wouldn't score another point for five minutes and the Cavaliers put this one away early.
Everything seemed to go Cleveland's way. When James missed a free throw in the fourth quarter, he got the rebound without moving his feet and calmly sank the basket from the exact same spot.
Cleveland dominated from the start, building a 37-21 cushion after one unbelievable quarter in which the Cavaliers made 15 of 20 shots, including an amazing left-handed runner by James on a full sprint as he was getting hammered by Kenyon Martin with one-tenth of a second left in the quarter.
The Cavs made it 48-30 on Mo Williams' four-point play, and they stretched their lead to 20 on back-to-back baskets by Ilgauskas, who returned from a sprained left ankle that had sidelined him for 3 1/2 games and couldn't miss, making all six of his first-half shots.
West's jumper made it a 22-point game before the Nuggets trimmed the deficit to 64-53 at the half, a run that was as much about the Cavs just cooling off as it was about any adjustments by Denver.
James, the first pick in the 2003 draft, lost eight of his first 10 games against the Nuggets, who chose Anthony with the third pick that year.