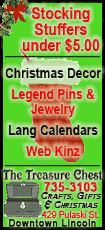 "It's a tremendous loss to the family," she said. "He's been struggling for about a year with the end stages of liver disease."
Ellis' death was first reported by ESPN.com.
"I've been in this business for 40 years and there was never a more standup guy," former agent Tom Reich said.
Ellis went 138-119 with a 3.46 ERA from 1968-79, spending most of his career with the Pirates. He went 19-9 in 1971 when Pittsburgh won the World Series, and made his only All-Star appearance that summer - and what a show it was. Ellis was tagged for one of the most memorable home runs in All-Star history, Reggie Jackson's monster shot off the light tower at Tiger Stadium.
In 1970, Ellis overcame eight walks to pitch a no-hitter in the first game of a doubleheader at San Diego. Several years after he retired, the right-hander said he was high on LSD during the victory.
At a time when drugs, race and other issues in American society were colliding with baseball, Ellis often was at the forefront. He spoke his mind and stood by what he said while playing with the likes of Willie Stargell, Dave Parker and Roberto Clemente.
"He didn't take nothing from nobody," Reich said. "He was very much ahead of his time."
Ellis played on four Pirates teams that won the NL East and also pitched for the New York Yankees, Oakland, Texas and the New York Mets.