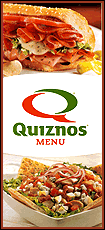 Not that winning those games will make for a much easier route to the Super Bowl.
The last time the two top-seeded teams in the playoffs both made it to the Super Bowl was 15 years ago. In 1993, Dallas and Buffalo got there and the Cowboys won that game, their third victory in four seasons and the fourth straight Super Bowl loss for the Bills.
Last season, of course, the Giants won the title as a fifth seed, upsetting unbeaten and top-seeded New England. And after the 2005 season, the Steelers won as the sixth seed, winning at Cincinnati, at top-seeded Indianapolis and then at Denver before beating Seattle 21-10 in Detroit.
Not that No. 1 seeds always fail. During the past 15 seasons, 12 of the 30 No. 1s have made it to the title game. But of those dozen, only seven, or slightly more than half, have won the Super Bowl.
Since 2000, one top-seeded team has made the game every year. But only New England after the 2003 season won it. The others who have lost: the Giants to Baltimore in 2000; St. Louis to the Patriots in 2001; Oakland to Tampa Bay in 2002; Philadelphia to New England in 2004; Seattle to the Steelers in 2005; Chicago to the Colts in 2006; and the Patriots to the Giants last season.
___
SWEET RETURNS: Two years after being a Pro Bowl returner, Justin Miller was cut loose by the New York Jets earlier this season.
Miller has made the most of his new opportunity in Oakland, becoming the first Raider to return two kickoffs for touchdowns in a single season.
Miller said he never had doubts he could return to his 2006 level, when he averaged 28.3 yards per kickoff return with two touchdowns for the Jets, and that his success in Oakland isn't about getting vindication.
"I've done it before," Miller said. "I had a great supporting cast around me before, had great blocking before. ... I just give the credit to my return team."
Miller was picked up by the Raiders after being released last month by the Jets. He missed most of the 2007 season with a knee injury and had been slowed by a bad foot before leaving the Jets.
Miller is eligible to be a free agent at the end of the season and hopes his success in Oakland will help get him another job.
"I love playing football, so that's the main thing," he said. "Regardless of where I'm at, at the end of the day, I think as long as I have the opportunity to play football, I feel like I'm blessed because I love to do that."
___
CHIEFS MATTERS: When Chiefs owner Clark Hunt said he would look outside the organization for a general manager to replace Carl Peterson, vice president of player personnel Bill Kuharich was eliminated as a candidate. But Hunt also said he might remain in-house when he looks for somebody to take over the business side of the operation, and that would seem to make Denny Thum a favorite.
A Chiefs employee since 1974, Thum was executive vice president and assistant general manager for 10 years until Peterson promoted him to executive vice president and chief operating officer in 2006. Low-key and efficient, Thum is popular with players and front-office employees alike and well known around the NFL.
Peterson resigned Monday after 20 years as president, GM and chief executive officer. Hunt said he intended to split those duties between two men.
___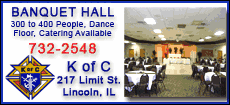 JACK OF ALL TRADES: Wide receiver Dane Looker has carved out a career doing whatever the St. Louis Rams need. Lately, he's been a practice-day Josh Brown.
Placekicker Brown skipped two days of practice last week because of a minor groin injury, saving himself for gameday. This was another light work week, with no kicking until Friday. Thanks to Looker, who's been brushing up on skills he hasn't used since high school, the Rams have hardly missed Brown.
Looker was a nearly perfect fill-in last week and was on the money again on Wednesday, drilling four field goals in five attempts against a backdrop on the wall in the team's indoor facility. Perhaps even the fifth was good - it appeared to hit the crossbar and would most certainly, he asserted, have bounded over.
"Dane's pretty good," coach Jim Haslett said. "He'll pull it once in a while, but he has good leg strength and he's an exceptional athlete."
Looker has 23 catches with an 11.8-yard average and two touchdowns. He also serves as Brown's holder on Sundays, and completed an option pass to quarterback Marc Bulger last week in a loss to Seattle.
After all those years, he's not sure how he retained the kicking skills.
"I don't really know how I do it," Looker said. "They're trying to coach me up on technique and I say, 'Listen, you coach me on technique and I'll probably start missing."