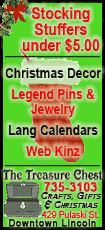 'Twas the game before Christmas, and all through the gym
Not a creature was doubting the Railers would win.
The Titans were there to put up a fight,
In hopes that Lincoln would have an off night.

The fans were sitting all snug in the stands,
Raising their voices and clapping their hands.
And the officials in their stripes, and the ushers in their vests,
Were all settled in for the CS8 contest.

When out on the floor the ball was tossed high,
The Railers and Titans were ready to vie.
Away with the ball, Glenwood flew to a lead,
Titans up 5-2, ahead early by three.

In the early eight minutes, baskets were traded throughout the first,
While the Railers shooting in that period, it was almost their worst.
When their poor play left them tied up at eight,
The Titans would soon learn their pre-holiday fate.
With a Hall of Fame coach, who has the know-how and feel,
I knew in a moment it must be an Alexander named Neil.
More intense than the Titans, his players they came,
And he whistled and coached and called them by name:
"Now Schonauer! Now Nelson!
Now, Smitty and Kirby!
On, Turner! On, Gesner!
On, Wes Neece and Brackney!
Go, Kyle Frick! Go, Miller!
Go, Alex!, Go, Fisher!
Go, K.Y. and Brant Coyne!
To the corner, left or right!
To the top of the key with the ball!
Now shoot the 3! Shoot the 3!
Shoot the 3 all!"
As the defense began turning them over, each one did hurt,
The offense kept up by creating a 17-4 spurt.
So into the locker room, the teams they would run,
With the Railers up 25-14, led by nine from Kyle Young.

Late in the second, Lincoln was playing fine,
Louie Schonauer scored seven during a run of nine.
Also, in the first half, Alex Anderson had a 3,
With two apiece from Frick, Nelson and Smitty.

The Railers were dressed all in white, from their heads to their feet,
But the Titans were fired up and ready to compete.
A bundle of 3s they flung through the twine,
And they hoped they soon could cut the lead to nine.

The lead was at 14! Lincoln 45, Glenwood 31!
The Titans were poised to try to make one more run!
Kyle Young's abilities took over down low,
And the ability of the 6-5 senior was a big part of tonight's show.

The fourth quarter run of 16-3 led by Young and Jordan Nelson,
Left the final on the scoreboard, Lincoln 61, Glenwood 41.
Young was happy but tired after being in the mix,
Finishing with seven boards and a career-high 26.

He was joined by Nelson, who finished with a dozen,
And Schonauer's slashing 10 left many fans abuzzin'.
A look at the stats showed the Railers did well
And got fans to thinking this team had begun to gel.
Coach Al spoke some words, but nothing too drastic,
And began to fill his thoughts of the Holiday Classic.
And laying his glasses aside of his Diet Coke,
And giving a nod, some holiday words he gladly spoke.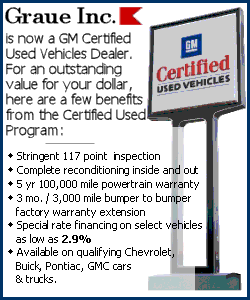 He rose to his feet, to his team gave the credit,
And away to the holidays, certainly not to dread it.
But I heard him exclaim, as he walked down the stands,
"Merry Christmas to all, to all the Railer fans!"

The news from Roy S. Anderson was not all as good, as the Lincoln JV blew a double- digit second-half lead as Glenwood knocked down a 3-pointer with less than five seconds to go to pull out a 58-57 victory.

Lincoln will be back in action after Christmas at the Schnucks Holiday Classic in Collinsville. The Railers will open play at 2:30 next Saturday afternoon against Riverview Gardens of Missouri. As always, you can catch the game on WLCN-FM 96.3 and here at lincolndailynews.com.
___
LINCOLN (61) -- Young 7 11-14 26, Nelson 5 2-3 12, Schonauer 3 3-4 10, Frick 2 0-0 4, Brackney 1 0-0 3, Anderson 1 0-0 3, Smith 1 0-0 2, Fisher 0 1-2 1, Kirby 0 0-0 0, Gesner 0 0-0 0, Neece 0 0-0 0, Turner 0 0-0 0, Coyne 0 0-0 0. Team 20 17-23 61. 3-point FG: Team 4 (Schonauer, Brackney, Anderson, Young).

Glenwood (41) -- Adams 9, Zimmerman 9, Falter 6, Brooks 6, Traina 5, Thompson 4, McNiece 2.

End of first quarter -- LCHS 8, Glenwood 8
Halftime -- LCHS 25, Glenwood 14
End of third quarter -- LCHS 45, Glenwood 31

Other Railer notes:
Lincoln shot only 30 percent (8 of 27) in the first half, but found the shooting eye in the second, hitting on 60 percent (12 of 20).

Lincoln's defense gave Glenwood fits, turning 23 turnovers into 23 points.

In the first eight games, the Railers have allowed only 64 points in the second quarter.

The Railers' six wins at home now match their win total at Roy S. Anderson from last year.

Ben Brackney played only about 13 minutes. Brackney is still under the weather and hopes to be back at full strength for the tournament in Collinsville.

Jordan Nelson left the game in the fourth quarter with a sprained ankle. At this time, it is not known how this will affect him for next week's tournament.
13 of Lincoln's 30 defensive quarters have been single-digit scoring.

If you would like more information on the Collinsville tournament, check out http://www.kahoks.org/
collinsvilleholidayclassic/.
[Special report by Bard JEFF BENJAMIN]