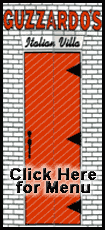 Fans who braved the numbing wind chill tossed snowballs onto the field earlier and threw like confetti when Jacobs won the game.
New York (12-3) forced the overtime when Jacobs plowed into the end zone from a yard out, and Eli Manning hit Domenik Hixon on a slant pattern for the tying 2-point conversion with 3:21 to play.
Jacobs finished with three short touchdown runs, and Manning and Kevin Boss combined on a 4-yard touchdown pass as the Giants found the cold and wind to their liking in snapping a two-game losing streak.
New York clinched a first-round bye earlier in the day when Atlanta beat Minnesota, then added the icing on this frosty night by beating Carolina (11-4) in the winner-take-all game for the NFC's top seed.
The loss spoiled a record-tying, four-touchdown performance by Panthers running back DeAngelo Williams, who gave Carolina a 28-20 lead with a 30-yard TD run 2 minutes into the final quarter. He also scored on runs of 13, 5 and 1 yards.
The Panthers, who have qualified for the playoffs, can clinch the NFC South and the No. 2 seed with a win at New Orleans next weekend.
The Panthers had a chance to win the game in regulation but the swirling wind at Giants Stadium pushed John Kasey's 50-yard field-goal attempt wide left, sparking some more celebratory snow throwing by Giants fans.
The Giants won the coin toss in the overtime and couldn't generate anything, and the Panthers followed suit on their possession.
New York nearly lost the ball before its winning drive when R.W. McQuarters muffed a punt at the Giants 13. He emerged from a pile with the ball and then Ward took over.
On first-and-10 from the 13, Ward went 51 yards to Carolina 36. Three plays later on third-and-7, he went 14 yards to the 19 and followed that with a 17-yarder to the 2.
Jacobs scored on the next play, capping a night New York rushed for a season-high 301 yards.
Until the late heroics, Williams and the Panthers seemingly had overcame the non-Carolina elements and landed the home-field advantage, which was important since the Panthers were 8-0 at home.
New York finished 7-1 at home. The last time they were the No. 1 seed was the 2000 season and they went to the Super Bowl, losing to the Baltimore Ravens.