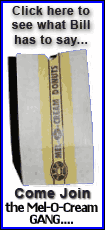 Kerry Collins threw for a touchdown, Chris Johnson and LenDale White ran for a score apiece, and the Titans routed the Steelers 31-14 in a showdown of the AFC's best teams. Tennessee clinched the No. 1 seed and home-field advantage throughout the playoffs.
Coach Jeff Fisher called this the Titans best game this season.
"This was not a statement game by no means," Fisher said. "It was a momentum game. We needed to build momentum for the playoffs and the bye week by playing well and winning the game. The bonus is the second game here at home."
Titans linebacker Keith Bulluck, who celebrated by stomping on a Terrible Towel at the end, was much more succinct.
"It sets the tone for the playoffs in the AFC," he said.
The Titans improved the NFL's best record to 13-2 with their 15th win in 17 games. But they were coming off a loss to Houston in which they failed to score a touchdown for the first time this year and were up against the NFL's stingiest defense.
They snapped back very well, ending the Steelers' five-game winning streak and becoming the first team to top 300 yards against Pittsburgh (11-4) this season.
Tennessee finished with 323 yards.
Pittsburgh coach Mike Tomlin denied his Steelers were flat after a tough stretch in their third road game in four weeks.
"If you don't take care of the football versus good people, it comes back to bite you," Tomlin said.
Tennessee did it without Pro Bowl defensive tackle Albert Haynesworth and end Kyle Vanden Bosch because of injuries. Their replacements helped them rest easy as the Titans sacked Ben Roethlisberger five times and forced him into four turnovers that they turned into 21 points.
Rookie Jason Jones, who started for Haynesworth, had 3 1/2 sacks and forced Roethlisberger into three fumbles. Michael Griffin, a Pro Bowl alternate, came up with two interceptions for Tennessee.
"The effort we got out of that group was nothing less than spectacular," Fisher said.
With Roethlisberger trying to come up with more of his late-game magic, Griffin ended the Steelers' latest comeback try picking him off again. Griffin ran back across the field and up the left sideline for an 83-yard TD return with 16 seconds left. Roethlisberger's first turnover hurt the most, coming at the 1 in the first quarter as he was about to score.
"I don't know how damaging (it was)," Roethlisberger said. "It's hard to say. Any time you get there and take that crowd out of it, I mean, we were going to score some kind of points. Maybe their crowd gets out of it.
"We're not going to point fingers around here. We've done a great job of that all year. We win as a team, we lose as a team."
The Steelers, who had to win out to earn the No. 1 seed for the first time since 2004, had plenty of waving Terrible Towels in the sold-out crowd as fans stood throughout the game.
"It was a little surprising to see that many in our stadium," Collins said.