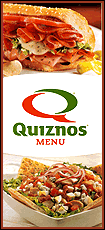 The Broncos blew an early 13-0 lead and lost to the Buffalo Bills 30-23 Sunday in the second-coldest game in Denver's history, setting up an all-or-nothing game against the Chargers next week for the division title and a playoff berth.
The Broncos (8-7) led the Chargers (7-8) by three games with three to go, but now face the possibility of having led the West by themselves from opening weekend through Christmas with nothing to show for it.
The Chargers beat Tampa Bay earlier in the day in a game that was blacked out at Invesco Field by Broncos coach Mike Shanahan, who didn't want his team's emotional edge affected by San Diego's fortunes.
Broncos quarterback Jay Cutler threw for 359 yards and broke Jake Plummer's franchise record with 4,210 yards for the season, but Kawika Mitchell's interception at the goal line when the Broncos were going in for the tying touchdown with less than six minutes left is what Cutler will surely remember most about this game.
Denver forced a punt and had one more chance. Moving downfield with an empty backfield, the Broncos reached the Bills 15 where, on fourth-and-5, cornerback Reggie Corner knocked the ball out of Brandon Stokley's hands in the end zone.
The Bills are the fourth out of the last five visitors to Invesco Field to leave with a win.
The Broncos, who lost two more running backs from their battered backfield, built a 13-0 lead only to watch Trent Edwards score on a 2-yard keeper and Rian Lindell kick field goals of 37, 49 and 28 yards as Buffalo (7-8) surged ahead 16-13 in the third quarter.
It was back and forth the rest of the way.
The Broncos went 84 yards in nine plays to retake the lead at 20-16 on Cutler's 6-yard keeper, the only run of the drive.
The celebratory mood among the frozen fans, who endured temperatures that dipped into the single digits, ended quickly when Fred Jackson's 65-yard catch set up Steve Johnson's 3-yard touchdown grab that put Buffalo back on top, 23-20.
After Matt Prater's 43-yarder tied it with 11 minutes left, the Broncos again were burned by a squibbed kickoff and Jackson's 8-yard touchdown run made it 30-23 with 8:54 left.