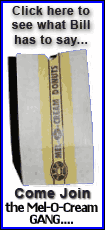 Young's tip-in broke a 48-48 tie and he followed with a jump shot with a minute left that gave the Panthers a 52-48 advantage.
"That kind of put their heads down," Young said.
"The guy made great plays," Florida State coach Leonard Hamilton said. "They made the plays they had to make in that minute stretch and we missed ours."
Pitt (12-0) nearly wasted a 17-0 run keyed by two 3-points shots by Jermaine Dixon that gave them a 43-34 lead with 8:53 left.
But Florida State (11-2) made one last push, tying the game at 48 on Uche Echefu's jumper with 2:23 left.
"We knew we had to get stops to win the game," said Dixon, who added a pair of layups in the final 43 seconds. "We got some steals, got some stops, got some easy layups."
Toney Douglas scored 20 points to lead the Seminoles, who shot 29.8 percent. No other Florida State player had more than two field goals.
Dixon, who played for Tallahassee Community College the last two years, finished with 11 points and DeJuan Blair added 10 points and 12 rebounds, helping Pitt to a 42-36 advantage on the boards. It was Blair's eighth double-double this season.