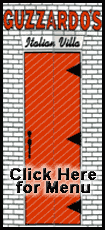 They can look at the video.
Or they can just check the final score: Green Bay 37, Chicago 3.
The Bears got picked apart by Aaron Rodgers, run over by Ryan Grant and simply mauled by the defense last month at Lambeau Field in what was by far their most lopsided loss this season. The fact that their rivals delivered the beating only added to the pain.
"After losing the way we did, that makes it even more of a heated battle," defensive end Adewale Ogunleye said. "I can't wait. I really, really want to try to settle the score."
Revenge is a strong motivator. Pride is, too.
While settling a score would be a nice consolation, the Bears (8-6) are still clinging to the hope they can somehow slip into the playoffs even though they would need the equivalent of a desperation pass completion.
The most direct route would be to win the NFC North, but that's just about out of reach.
Unless they win their two remaining games and Minnesota (9-5) loses its final two, the Bears can forget that. And the Vikings, who hold the tiebreaker over Chicago, could wrap up the division with a win over Atlanta on Sunday.
The wild card is an even longer shot. If Dallas, Tampa Bay and Philadelphia win this weekend, the Bears would be out of the running. So there's a good chance Chicago could win its final two games and still miss the playoffs despite a 10-6 record.
"I think we'll be up for this game no matter what," said quarterback Kyle Orton, who was limited by a sprained ankle while throwing for 133 yards against Green Bay. "Hopefully, we have a chance to move one step closer to the playoffs."
The Packers (5-9) were right in the running when they beat Chicago to forge a three-way tie for the NFC North lead with the Bears and Vikings last month. Then, they tripped.
Four straight losses have knocked them out of playoff contention and caused bickering among themselves.
A 51-29 pounding at New Orleans started the slide, and crushing close losses to Carolina, Houston and Jacksonville followed. Those three were by a combined total of 11 points, and they followed a similar pattern.
The Packers led in the fourth quarter behind Rodgers, only to see the defense give it away and ask the quarterback to win it again.
So far, Rodgers has provided late sparks but not a last-minute victory.
But most of the blame goes to a defense that has been hit hard by injuries, an inconsistent pass rush and an inability to defend the run.