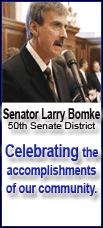 The Denver Broncos, meanwhile, lost for the second straight week, falling 30-23 at home to Buffalo, while the Chargers won their third straight, beating Tampa 41-24. That sets up a final week showdown in San Diego for the AFC West title.
Those two results were part of a wild weekend that left five playoff berths still to be filled: three in the AFC and two in the NFC.
Here is how it breaks down by conference:
AFC
Tennessee (13-2) has clinched the South and is guaranteed home-field advantage throughout the playoffs after beating North champion Pittsburgh (11-4) 31-14 on Sunday. Indianapolis (11-4) clinched a wild-card berth when it beat Jacksonville on Thursday night.
But the West will come down to Sunday's game in San Diego between the Broncos (8-7) and the Chargers (7-8).
And the East is still up for grabs among Miami and New England (each 10-5) and the New York Jets (9-6). The Dolphins and Jets play at the Meadowlands next Sunday and if Miami wins, it wins the division. If the Jets win and New England wins at Buffalo, the Patriots take the title.
But if the Patriots lose and the Jets win, then the Jets are the champions.
Right now, Baltimore (10-5) leads for the second wild-card spot. If it wins at Jacksonville next Sunday, it joins Indianapolis as a wild card -- it holds the tiebreaker over the Patriots, who could become only the second 11-5 team not to make the playoffs if the Ravens and Dolphins both win.
NFC
The New York Giants (11-3 going into Sunday night's game with Carolina) have won the East and a first-round bye, and Arizona (8-7) is the champion of the West. The winner of New York's game Sunday night with Carolina clinched home-field advantage in the playoffs.