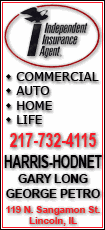 The sophomore quarterback won another honor Monday when he was voted college football player of the year by The Associated Press. Bradford already captured the Davey O'Brien Award and Heisman Trophy.
Now he's home after a whirlwind trip to New York, and while he appreciates all the recognition there's a BCS title showdown with Florida waiting on Jan. 8. It's time to return to the routine again.
"It was just another day at practice, another huddle, another play," he said Monday.
In winning the AP award, Bradford beat out the same two quarterbacks he did for the Heisman -- Colt McCoy of Texas and Tim Tebow of Florida.
Bradford received 27 votes from the AP media panel that votes in the weekly poll. He was followed by McCoy with 17 votes. Tebow, who won the award last year, had 16 votes this time. Texas Tech receiver Michael Crabtree had two votes.
Bradford is the third Oklahoma player to win the AP award, which began in 1998. Heupel won in 2000 and Jason White in 2003.
"He's a guy who truly deserves all the (attention) that's come to him, because of the sacrifices he's made during the offseason in order to try to prepare himself for every Saturday," Heupel said. "The way he has matured and grown here the past three years is impressive."
Heupel says players like Bradford have to "present themselves in a leadership role with character all the time."
"But ultimately they've got to relate to the guys on the offensive side of the ball and the defensive side of the ball," he added. "Great football teams have a quarterback who plays at an extremely high level and it certainly helps when those guys are buying into that guy and play a little bit harder than maybe they would otherwise."
Bradford's next test comes in the national title game, with No. 2 Oklahoma (12-1) facing No. 1 Florida (12-1) in Miami.
"Playing in the national championship is something we've talked about all three years that I've been here, and we've yet to do that," Bradford said. "So to have that opportunity ... it's really exciting. Me and my teammates are really ready to get down there."
Despite all the hoopla, Bradford's teammates still view their quarterback as a down-to-earth guy, center Jon Cooper said. That's why there wasn't too much commotion after the Heisman festivities.
"Everybody individually gave him a little pat on the back, and he got back around to living his regular life," Cooper said. "We're all very happy for him. He made clear that it was a team award and we really appreciate that."
Bradford tore ligaments in the thumb on his left (nonthrowing) hand during a win over Oklahoma State on Nov. 29. He played despite the injury as the Sooners routed Missouri in the Big 12 title game Dec. 6 and underwent surgery the next day.