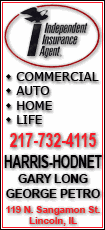 "Our season was on the line. There was a timeout, so we had a little time to really get the guys one more time and say, 'Hey, we really have to block this kick,'" Bears coach Lovie Smith said. "And Alex Brown came through like he's come through many times in the five years I've been here. That's what the team needed."
The temperature at Soldier Field was announced at 2 degrees, making it the coldest home game in Bears' history since records started being kept in 1963. The wind chill was 13 below, the second lowest in recorded team annals, so the longtime rivals known for their ability to play in cold weather were tested by the elements.
Kyle Orton hit a 17-yard pass to Greg Olsen and a 15-yard penalty on Green Bay's Aaron Rouse for a horse collar tackle gave the Bears the ball at the Green Bay 35 in overtime. A third-down pass of 14 yards to Matt Forte got it to the Green Bay 20 to set up the winning kick -- Gould's second straight game-winner in overtime.
"Just a crazy game. A hard-fought game. Everything was on the line for us, obviously," Orton said.
The Bears (9-6), who stayed in contention for the NFC North over the weekend when Atlanta beat Minnesota, won their third straight and rallied from a 14-3 halftime deficit to do it.
"We still have ourselves in position," Smith said.
Green Bay (5-10) dominated the first half, but lost its fifth straight after routing the Bears 37-3 at Lambeau Field in mid-November.
Matt Forte's 3-yard TD with 3:11 left lifted the Bears into a tie. The score came one play after Forte just made a first down on a fourth-and-2 run.
But on the ensuing kickoff, Green Bay's Will Blackmon returned a short kick 32 yards and a personal foul on Chicago's Adrian Peterson for tackling him out of bounds, put the ball on the Bears 35.
Aaron Rodgers' third down pass of 9 yards to James Jones gave the Packers a first down at the Bears 24 with two minutes left.
The Packers ran down the clock behind the running of Ryan Grant, moving to the 20 and trying to set up a game-winner from Crosby, but Brown blocked the kick.
"It seemed to come off OK," Crosby said. "Everything had to be right and I just didn't finish my end of the deal."
In the first half, Rodgers had plenty of time to throw and completed 16 of 24 passes for 176 yards, throwing TD passes to Greg Jennings and Grant as Green Bay moved ahead 14-3.
He finished 24-of-39 for 260 yards.
The Bears, meanwhile, sputtered and were outgained 221-48 in the first two quarters as their playoff hopes were on the verge of evaporating into the cold air.
"There was a lot of talk going on in the offensive huddle: 'We've got to do it now.' We weren't playing good," Orton said. "We weren't running the ball. We weren't throwing the ball. We just weren't playing well at all. We just said, 'This is our season. It's coming down to this. And if we don't do anything, we're done.'"