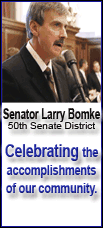 "Yao played big minutes and they didn't have any answer for him," Rockets coach Rick Adelman said.
The Nets didn't have any answers at all in losing for the sixth time in eight games.
With Yao clogging the lane, the Rockets limited the Nets to a season-low 13 points in the first quarter and were never threatened again. Houston shot 58 percent for the game, including 9-of-19 from 3-point range.
The Rockets totally shut down the Nets' 1-2 punch of Devin Harris and Vince Carter, limiting them to 10 points each on 7-of-24 shooting with no 3-pointers. They had a combined scoring average of 47.3 points entering the game, the highest scoring backcourt in the league.
"Devin and Vince are very good players and we were able to defend them," Yao said. "That's how we won the game. If we play defense like that, there is less pressure on me. We were in a lot of help defenses and we all helped out to shut those guys down."
Yi also struggled in the game against his countryman, scoring 10 points on 4-of-13 shooting.
Brooks was outstanding in providing some unexpected offense. The 6-footer started for the fifth straight game and hit 8 of 14 shots, including 4-of-7 from 3-point range. His first long ball banked in.
"If I can bank a 3, then I know I can make the next one on my own," Brooks said. "I had some good looks. Yao and T-Mac command so much attention that makes it easier for me."
Adelman said Brooks is starting to find himself in his second season.
"With Aaron I always felt he was going to do a very good job," Adelman said. "The most important thing was that he got confidence and become aggressive and not afraid to take shots. It's going to bode well for him in the future."
Keyon Dooling had 17 points to lead New Jersey, which trailed by 27 points in the second half.
"This was a tough one," Carter said. "This was a tough night for us. We definitely needed a win. This was an opportunity for us to see where we are and how far we have come."
The 10 points were a season-low for Harris, who has emerged as one of the league's top point guards less than a year after being acquired in a trade for Jason Kidd.