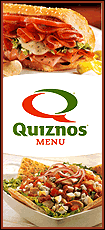 Five players scored in double figures for the Nuggets, who ended a three-game losing streak.
LaMarcus Aldridge had 20 points and Travis Outlaw had 15 for the Trail Blazers. Brandon Roy, who scored 52 points against Phoenix on Thursday, was held to eight.
Anthony sat out with what the Nuggets called a right elbow contusion, which has bothered him since training camp. He will also miss Tuesday's game in Portland and Friday's home game against Philadelphia.
The Nuggets led 85-83 halfway through the fourth when they took control. Linas Kleiza, who finished with 17 points, hit a 3-pointer and J.R. Smith's two jumpers extended the lead to 92-85 with 4:18 left.
The Trail Blazers cut it to 93-89 with 1:20 to play, but Kleiza's dunk with 48 seconds left sealed the victory.
Smith, who started in place of Anthony, finished with 15 points.
Roy, who hit 14 of 27 field goals against the Suns, struggled against the Nuggets. He picked up his fourth foul midway through the third quarter and left the game having scored just six points on 2-for-6 shooting. Greg Oden, who had 10 points, picked up his fourth foul 1:13 into the second half and sat out until there was 9:52 left in the game. He fouled out with 1:31 left and the Nuggets ahead 93-87.
With those two out, Joel Pryzbilla scored seven points in the third to help the Trail Blazers take a 72-70 lead. The Nuggets grabbed the lead back when Kleiza hit a buzzer-beating 3-pointer to give them a 78-75 lead heading into the fourth.