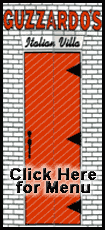 Attorneys for the NFL filed notice they were asking the 8th Circuit Court of Appeals to take up the issue after U.S. District Judge Paul Magnuson in St. Paul, Minn., earlier this month cleared the way for Kevin Williams and Pat Williams of the Minnesota Vikings, and Charles Grant, Deuce McAllister and Will Smith of the New Orleans Saints to continue playing.
Magnuson had said he needed more time to consider the dispute between the NFL and the NFL Players Association.
Monday was the deadline for the parties to propose a schedule for further proceedings in the case.
The NFL also asked Monday that discovery proceedings before Magnuson be put off until the 8th Circuit Court makes a decision on the league's appeal.
The players were suspended four games each after testing positive for a banned diuretic -- bumetanide -- in the dietary supplement StarCaps.
Bumetanide can be used as a masking agent for steroids. Diuretics are also used to quickly shed weight. The StarCaps label didn't list the diuretic as an ingredient, and the players' union had argued the NFL didn't properly inform players about what it knew about StarCaps.
The NFL's attorneys have argued that claim, and others, had been considered and rejected in a process set out by the league's collective bargaining agreement.