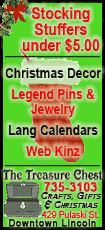 The 28-year-old right-hander was 8-2 with a 4.07 ERA in 15 starts last season before injuring a foot while running the bases at Houston in mid-June. He did not return.
Wang made $4 million last season after losing in salary arbitration. He had asked for $4.6 million.
His agreement raises the Yankees' payroll to about $164 million for 15 players for next year. That includes pitcher Andrew Brackman and infielder Juan Miranda, who don't figure to be on the major league roster.
Outfielders Melky Cabrera and Xavier Nady, and reliever Brian Bruney remain eligible for arbitration.