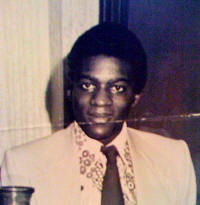 Norman Cook

Send a link to a friend
[December 24, 2008] Norman Cook, 53, of Lincoln, died Monday, Dec. 22, 2008, at Memorial Medical Center in Springfield.
A celebration of his life will be at 4 p.m. Sunday, Dec. 28, at Second Baptist Church in Lincoln, with the Rev. Glenn Shelton officiating. Visitation will be an hour prior to the service at 3 p.m.
Burial will be at 11 a.m. Monday at New Union Cemetery, Lincoln.

Holland Barry and Bennett Funeral Home in Lincoln is handling arrangements.

Years have passed, decades, and what you see today could not possibly allow you to see the quiet, meek, talented person who was a son, brother, father and most of all, a MAN.

Norman was born March 2, 1955, in Chicago to James Allen Cook Sr. and Lizzell Varnardo Cook.

Norman will be missed by his mother, Lizzell Cook of Lincoln; his brothers, Harold (and wife Marsha) Cook of Bloomington, Steve (and wife Annettia) Cook of Minnesota and Joseph Cook of Lincoln; his sisters, Rosemary Cunningham of Las Vegas, Nev., Linda (and husband Jerry) McGrady of Naperville, Beverly (and husband Vernell) Ross of Dallas, Texas, Stacy (and husband Eric) Jackson of Lincoln, Stephanie Cook of Lincoln and Lisa Cook of Bensonville; son Brian Cook of Orlando, Fla.; daughter Kristina Cook of Lincoln; grandson Payton Cook of Lincoln; and numerous nieces, nephews, cousins, aunts, uncles and friends.

He was preceded in death by his father; one brother, James Allen Cook Jr.; and one sister, Nina Cook.

He attended Crown Elementary, Farragut High School and Lincoln Community High School.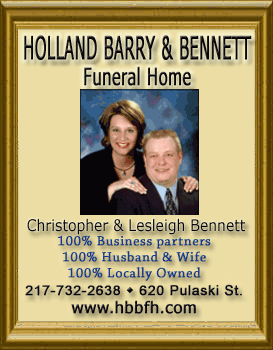 Norman was known as "Shorty" to his family and friends because he was little in stature and height. Then one day he could no longer be called "Shorty" because he grew so tall.
He went on to excel in high school basketball and at the University of Kansas, subsequently becoming a first-round draft for the Boston Celtics.
In lieu of flowers, memorial donations may be made to the family of Norman Cook, in care of Second Baptist Church.