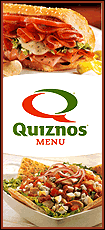 Turner's 17-yard run midway through the fourth quarter gave the No. 11 Horned Frogs their first lead of the night, which they preserved for a 17-16 victory over No. 9 and previously undefeated Boise State in the Poinsettia Bowl.
Boise State (12-1) was trying to finish 13-0 for the second time in three seasons. The Broncos took a 10-0 lead on Ian Johnson's 20-yard touchdown run midway through the first quarter, but their high-scoring offense bogged down against TCU's fast, aggressive defense.
TCU (11-2) piled up yards if not points until finally wearing down the Broncos' defense in the fourth quarter. The Horned Frogs moved 80 yards in 10 plays on the winning drive, with Turner finishing it off by shedding a tackle inside the 5-yard line and diving into the end zone for a 17-13 lead.
Tomlinson, the former TCU standout in his eighth season with the San Diego Chargers, jumped in celebration and pumped his fist near the TCU bench.
"Two top defenses, two top offenses in the nation, we just wanted it more," TCU running back Aaron Brown said.
There wouldn't be a crazy, victorious finish for Johnson and the Broncos as there was two years ago in their memorable, highly entertaining overtime win over Oklahoma in the Fiesta Bowl.
"They had better athletes than we've ever seen," Johnson said. "They played with so much heart. You didn't look over there one time and say, 'We broke them.' They knew they were going to come back and they believed in themselves the whole time."
After Turner's TD, Boise State got to the TCU 14 before having to settle for Kyle Brotzman's 33-yard field goal to pull to 17-16.
The Broncos got the ball back with 6 seconds left on their 33 and tried to lateral the ball after a catch, but Jeremy Childs' desperation flip was grabbed by TCU's Matt Panfil.
TCU outgained Boise State 472 yards to 250. BSU had only 28 yards rushing.
BSU came in averaging 39 points and 456 yards, one of the benefits of dominating the Western Athletic Conference.
Johnson scored on a 20-yard run midway through the first quarter. It was his 58th career rushing TD, breaking former San Diego State star Marshall Faulk's WAC record and giving the Broncos a 10-0 lead.