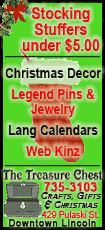 Daniel Gibson made two big 3-pointers in the fourth quarter for the Cavaliers, who improved to 23-2 in their last 25 games and 14-0 at home. They did it against the Western Conference's best road team -- Houston had won 11 straight road games against Eastern Conference teams dating to last season.
James punctuated Cleveland's 14th straight win at Quicken Loans Arena -- and a heated game -- by pinning Yao Ming's layup attempt to the backboard in the final minute. James sneaked up behind the unsuspecting 7-foot-6 center and slammed his shot to the glass before screaming in the Chinese star's direction.
The Cavs are the first team to win their first 14 home games since Chicago and Orlando did it in 1995-96.
Rafer Alston scored 20 points and Yao, who spent most of the night in foul trouble, had 19 -- 13 on free throws -- for the Rockets, who had their four-game winning streak stopped. Alston was back after missing four games with a strained hamstring.
The Cavaliers seemed to be in control after Williams hit a 3-pointer with 10:09 left to give Cleveland an 82-68 lead. Williams and James celebrated the big shot with a choreographed hand-slapping routine that concluded with the teammates pretending to put guns back into their holsters.
But the team from Texas wasn't done shootin'.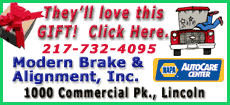 Brent Barry and Aaron Brooks made consecutive 3-pointers, Brooks converted a three-point play and Yao dropped four free throws to pull the Rockets to 86-85.
But Gibson, a Houston native who recently missed five games with a sprained big toe, made two straight 3s as the Cavs pushed their lead to 92-85 and let their defense do the rest. Cleveland, the league's stingiest defensive team, held Tracy McGrady to just four points and the Rockets to one field goal over the final 6:45.
James had more turnovers (five) than field goals (four) in the first half, but he found his offensive rhythm in the third quarter.
He scored 15 points, many of them with Ron Artest draped all over him, as the Cavaliers opened a 73-66 lead entering the fourth.