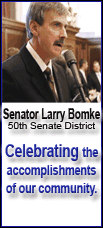 Using swarming defense to bottle up Chris Paul for much of the game, the Lakers stormed to a 19-point halftime lead and led by 20 after Bryant's jumper over James Posey early in the fourth quarter.
After stumbling through the beginning of their four-game road trip, the Lakers' dominance of the Hornets should serve as a warning to the defending champion Boston Celtics, who visit Los Angeles for a much-anticipated Christmas Day contest.
Paul finished with 17 points and 10 assists for the Hornets, who had won 11 of their previous 13 games and were looking to move closer to the Lakers in the Western Conference.
Los Angeles (23-5) had dropped a pair of games on its road trip and needed a fourth-quarter comeback to win at Memphis on Monday. On Tuesday, the Lakers won convincingly for the second time in two meetings with the Hornets -- both times in New Orleans -- and ended the Hornets' six-game home winning streak.
The testiness of this budding rivalry also manifested itself in technical fouls.
Tyson Chandler was assessed a technical in the first quarter for shoving Sasha Vujacic. Rasual Butler and Gasol were assessed double technicals for arguing in the second quarter. Posey was assessed another for standing over Bryant after knocking the Lakers' star down while clearing him out of the lane.
New Orleans had trouble stopping Bryant without fouling him. He went 12-of-15 on free throws. Gasol was 8-of-10 from the field.
Andrew Bynum scored 13 points for Los Angeles, which also got 11 points from Derek Fisher and 10 from Trevor Ariza.
Butler scored 17 points for New Orleans. Morris Peterson added 16 and David West 13 on 5-of-15 shooting.
Bryant went to the bench only 4:10 into the game with two fouls, but the Hornets could not take advantage. The Lakers maintained a slim lead most of the quarter, going up 22-16 after an 8-0 run that included Vujacic's 3 and Gasol's basket inside as he was fouled.
The Hornets responded with a 8-0 run to take a 26-24 lead on Peterson's running hook, but the Lakers began to take command soon after when Ariza hit a 3 from the corner and Bynum followed his own miss with a dunk. After Paul's free throw cut the Lakers' lead to 29-28, Los Angeles went on a 9-0 run that included Fisher's tough floater in the lane over Chandler and a pair of jumpers by Ariza.