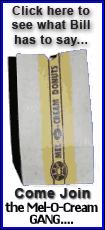 Tayshaun Prince had 14 points and 11 rebounds for Detroit. Richard Hamilton scored 14, while Antonio McDyess added 10 points and 11 rebounds off the bench.
Larry Hughes led the Bulls with 19 points, while Andres Nocioni had 18 before fouling out.
Detroit led by as many as 19 in the second quarter, but needed Prince's runner at the buzzer to take a 58-45 lead into halftime.
The Bulls got back into the game by scoring the first 12 points of the third period, helped by eight straight misses by the Pistons.
Stuckey ended the drought with a 3-pointer, then hit a layup to put the Pistons up 64-57. By that point, Nocioni, Ben Gordon and Derrick Rose were all on the bench with four fouls.
Hamilton's three-point play gave the Pistons a 10-point lead with 9:40 to play, and Rose picked up his fifth foul seconds later.
The Bulls had one last chance, but Rose missed an open 3-pointer with 3:40 left and Prince dunked on the other end to seal it.
Notes: Iverson had eight assists in 24 minutes. ... Gordon hit a half-court shot at the end of the first quarter, but the officials waved it off after viewing the replay. ... Detroit's Rasheed Wallace got his NBA-high 11th technical foul in the third quarter. ... Tyrus Thomas hit the second 3-pointer of his career as the Bulls tried to rally in the last minute.