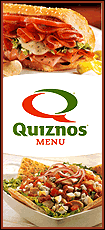 New York Jets defensive end Shaun Ellis was fined $10,000 by the NFL for throwing snow at fans following the team's loss at Seattle on Sunday.
Several fans threw snowballs at New York players and staff as they walked off the field after the Seahawks' 13-3 victory. As he approached the walkway leading to the locker room, Ellis reached into a pile of snow, picked up a large chunk and tossed it into the stands at Qwest Field, appearing to hit at least a few fans. No one was believed to have been injured.
Ellis said Tuesday that he wasn't angry at the time, and there was no malicious intent on his part.
"It was all in fun," he said.
Video of the incident originated on YouTube after a fan captured it on film and posted it on the site. As of early Tuesday afternoon, the 53-second clip had been viewed nearly 340,000 times. Several other Web sites have also posted links to the video.
"It was kind of like a little battlefield out there, so to speak," Ellis said. "I mean, it was just all in fun, going to the locker room."
According to an NFL spokesman, players are notified before each season that any contact with fans that potentially presents crowd-control issues and risk of injury is prohibited. Players are also informed that they must not confront fans during games and must leave any issues to security personnel.
Coach Eric Mangini thought his team was put in a dangerous predicament as it walked off the field, saying several people were pelted with snowballs.
"That situation in the stadium in general was not a very safe situation for anybody involved," Mangini said. "That doesn't justify us getting involved in it on the flip side of that. He understands that. We thought that there could've been more done to prevent what was happening in terms of the safety from snowballs coming down."
Mangini seemed to indicate the Jets could file a formal complaint to the league regarding the behavior of Seattle's fans.
"I wouldn't want that to happen at our stadium," he said. "I'm sure Seattle didn't want that, either. It's just something that hopefully can be avoided whether it's us, Seattle, whoever in the future. You just don't want someone to get struck and hurt in that environment."
Mike Holmgren didn't exactly condone the behavior of Seattle's fans; he had to dodge snowballs as he made a victory lap around the perimeter of the field after his final home game as Seahawks coach. But he understood why the residents of this usually temperate region were firing away.