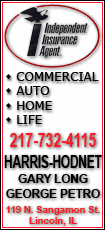 The Broncos (8-7) have led the woeful AFC West by themselves for four months, but they will miss the postseason party altogether with a loss Sunday night at San Diego, which began the month 4-8.
Now it's the Broncos who are reeling and the Chargers rolling -- and they're still a tad ticked off by referee Ed Hochuli's blown call that negated a fumble and cost them a win in Denver in Week 2.
A win Sunday -- Hochuli won't be there -- and the Broncos would become just the fifth team in NFL history to have sole possession of first place in their division after every game in a season. The Tennessee Titans also accomplished the feat when they clinched the AFC South three weeks ago.
These bumbling Broncos are nothing like those terrific Titans.
A better bet is Denver will miss the playoffs for a third straight year for the first time since 1982.
Maybe that wouldn't be such a bad thing for this bruised and battered bunch that saw its sixth and seventh tailbacks placed on injured reserve this week.
Imagine, say, Peyton Manning and the Indianapolis Colts visiting Invesco Field, where the Broncos have lost to three non-playoff teams this season -- four, if Miami fails to clinch a spot.
Would getting pummeled in the playoffs really be a step in the right direction for Jay Cutler and Brandon Marshall, third-year stars and first-time Pro Bowl selections who have never felt an ounce of postseason pressure?
Of course anything can happen on any given Sunday, yada yada yada. As coach Mike Shanahan is fond of saying, you want to play your best football in December so that once you get to the playoffs you can actually do something.
What about the cold weather? The Broncos can't hang their helmets on that, either, not after losing to Buffalo on Sunday in the second-coldest game in franchise history. Shanahan's strategic gaffe reversed momentum and may ultimately cost his team its first playoff appearance since 2005.
The Broncos will head into their most important game in years with a starting running back who has just 163 yards and no touchdowns on 36 carries this season. Tatum Bell was hawking cell phones and wireless plans at a kiosk at the Aurora Mall last month, figuring he'd seen his last days inside an NFL locker room after being caught on security cameras taking his replacement's bags with him when he was waived by the Detroit Lions.
The Broncos' broken backfield gave him a second chance and an opportunity to put his 9-5 job on hold.
His backups -- or maybe one of them will leapfrog him in keeping with the season-long theme of throwing new faces into the starting lineup -- are Alex Haynes, who was cut by the Broncos last month, and Cory Boyd, cut by Denver last week. Haynes has three career carries, Boyd none.
"America's Most Dangerous Jobs" has nothing on the Broncos' backfield, which has lost P.J. Pope (hamstring), Selvin Young (back), Ryan Torain (knee), Michael Pittman (spine), Anthony Alridge (leg), Peyton Hillis (hamstring) and Andre Hall (hand) for the season.
Despite giving new meaning to the term "empty backfield," the Broncos pin their hopes on offense, where Cutler has had a breakout season. Cutler has set franchise records with 351 completions for 4,120 yards, a testament to the great protection he's received from a line led by rookie left tackle Ryan Clady.
Marshall is about to become the second wide receiver in franchise history with back-to-back 1,000-yard seasons, and rookie Eddie Royal is on the cusp of 1,000 yards himself. Cover them and tight ends Tony Scheffler and Daniel Graham can have big games.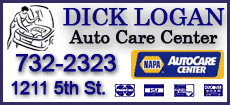 That's about where the good news ends for Denver.
The Broncos have more than a dozen players on injured reserve and missed captains D.J. Williams for five weeks and Champ Bailey for seven. Both remain hobbled.
They've started six different free safeties, six different linebackers and six different tailbacks.
Injuries can't explain away everything. There's been some strategic blunders, too.