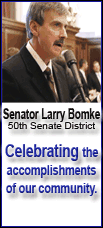 The machine that made him a legend in his own time could do the work of five men, or shall we say, five women, since it was the women who used his machine.

His invention was the sewing machine. His name was Elias Howe.

Elias was the first American to receive a patent for the type of sewing machine that's used today, although many changes have been made to his original version. He received U.S. Patent 4,750 in 1846.

The story of how he came to invent the sewing machine is interesting. While working in a mill on his father's farm, Elias overheard someone say that "anyone who can invent a practical sewing machine will be a very rich man." So he set off to do something that drains the bank accounts of many men -- he got married.

But it was his wife who provided the inspiration for Elias' invention, as she took up sewing to help support the family. Seeing her sew inspired him to build his first sewing machine.

Sometimes the person who invents the product isn't the one who is able to capitalize on it. For example, RCA became synonymous with radio and TV in the early 1900s, yet RCA didn't invent either radio or TV. Likewise, Isaac Singer's name is the one that became synonymous with the sewing machine, even though Isaac Singer didn't invent it.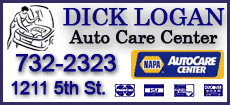 But Singer did make some important improvements to Howe's hand-cranked sewing machine. Singer's version included the up-and-down motion as well as the foot pedal, known as a treadle. Singer's version was also the first one to succeed commercially.
In 1854, the courts ruled that Singer had infringed upon Howe's patent. As a result, Singer had to pay Howe a $25 royalty for each machine that he sold, making Howe a very wealthy man. He earned more than $2 million between 1854 and 1867, which was a huge amount of money in the mid-1800s. It was enough to make him the fourth-wealthiest man in America (by comparison, the fourth-wealthiest man in America today is worth $18 billion). Howe donated some of his money to equip Union soldiers in the Civil War, and he also served as a private in the war.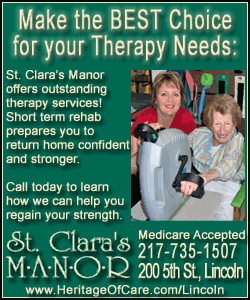 Isaac Singer became the first inventor to mass-produce sewing machines, while his business partner, Edward Clark, invented something just as useful as the sewing machine. Clark created the world's first installment plan, which allowed their customers to pay a portion of the total price on a weekly basis rather than having to pay for a new machine all at once.
The sewing machine wasn't Elias Howe's only major invention. In a previous story in this column, we talked about how the inventor of the zipper, Whitcomb Judson, improved upon someone else's version. That inventor was Elias Howe. Howe was granted a patent for his version of the zipper in 1851, which was five years before he patented his sewing machine and 40 years before Judson reinvented the zipper. Unlike Judson, though, Howe decided not to try to commercialize his version of the zipper. (The last major invention of the alphabet has a few twists to it)
Then Isaac Singer improved upon Elias Howe's version of the sewing machine. So Elias Howe could have been known as both the father of the zipper and the father of the sewing machine. Maybe his success with the sewing machine is the reason he abandoned his zipper invention, although no one knows for sure.
[By PAUL NIEMANN]
Paul Niemann's column is syndicated to more than 70 newspapers. He is the author of the "Invention Mysteries" series of books. He can be reached at niemann7@aol.com.
Copyright Paul Niemann 2008
(Other columns)