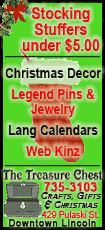 The game was the first between the teams since the Celtics romped to a 131-92 victory in Game 6 of the finals last June to win their first championship in 22 years and league-high 17th title. The Lakers blew a 24-point second-quarter lead in Game 4 at Staples Center to fall behind 3-1 - a deficit that's never been overcome in the finals.
The victory was the 1,000th for Phil Jackson, enabling him to become the sixth NBA coach to reach that milestone. The 63-year-old Jackson has a career record of 1,000-423 in 17-plus seasons as coach of the Chicago Bulls and Lakers. He became the fastest to win 1,000 games, surpassing Pat Riley, who did it in 1,434 games.
"Here we are, a game that's been pointed to since the schedules came out," Jackson said beforehand.
The longtime rivals have met in the NBA finals 11 times, with the Celtics going 9-2.
The Celtics entered with a 27-2 record - the fastest start by a two-loss team. They were in pretty good shape when Kevin Garnett put them ahead 81-79 with 3:57 remaining, but the Lakers went on a 13-2 run to finish the game.
Lamar Odom had 10 points and seven rebounds, and Sasha Vujacic also scored 10 for the Lakers (24-5), who won their 12th straight game at home, where they're 15-1. Andrew Bynum, who missed most of last season and the playoffs with an injured knee, had nine points and seven rebounds.
Garnett shot 11-of-14 in leading the Celtics (27-3) with 22 points, and he also had nine rebounds. Paul Pierce added 20 points and 10 rebounds, but didn't score in the fourth quarter. Ray Allen scored 14 and Rajon Rondo had 12 assists for Boston.
A 15-foot jumper by Gasol with 2:48 snapped an 81-all tie and put the Lakers ahead for good. Allen's 3-pointer failed, and Gasol scored from close range off an assist from Bryant with two minutes left, putting Los Angeles up by four and sending the crowd of 18,997 into a frenzy.
Garnett answered with a jumper to draw the Celtics within two, but Gasol's three-point play with 1:28 left put the Lakers on top 88-83. Gasol then blocked a 3-pointer by Allen, setting up Trevor Ariza for a dunk that gave Los Angeles a seven-point lead with 1:12 to go. Bryant's basket completed the scoring.
Boston's Eddie House made his only basket with 8:09 remaining to tie it at 75. Neither team led by more than two points after that until the Lakers took command down the stretch.
Pierce scored five points and Allen added three during an 8-0 run that put Boston ahead 64-62. Then, with Bryant on the bench, Odom made two 3-pointers, and the Lakers outscored the Celtics 9-3 to finish the third period and take a 71-67 lead.