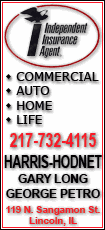 Romo shuffled through the hallway on his way to a quarterbacks meeting before the workout. Asked if he felt better, Romo said, "Oh, yeah. I feel like a hundred dollars."
The Cowboys (9-6) close the regular season Sunday in Philadelphia. Dallas gets a wild card with a win, misses the playoffs with a loss.
"We'll make him practice double today," Cowboys coach Wade Phillips said, smiling. "We'll make him practice extra so he can catch up for people who worried about him missing practice yesterday."
Tight end Jason Witten (sprained left ankle) also returned to practice after missing Wednesday. Running back Marion Barber (dislocated right pinkie toe) and safety Ken Hamlin (foot) were out there, too.
Witten and Hamlin are expected to play against the Eagles. Barber is likely to be a game-time decision.