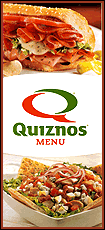 The Suns had taken the lead on Grant Hill's layup on an out-of-bounds play with 4.3 seconds to go. Tony Parker drove toward the basket for San Antonio and threw to Mason, who was wide open because defender Jason Richardson was late getting there.
Parker scored 27 and Tim Duncan had 25 points and 17 rebounds as the Spurs won their fourth straight. Amare Stoudemire had 25 points and 13 rebounds and Shaquille O'Neal 23 points and 12 boards for the Suns, who led most of the afternoon but never by more than eight in the second half.
[Associated Press; By BOB BAUM]
Copyright 2008 The Associated Press. All rights reserved. This material may not be published, broadcast, rewritten or redistributed.