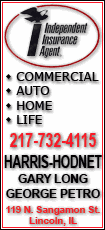 Nowitzki was 12-of-18 from the field and scored on power moves and jumpers despite playing the second half in foul trouble. Josh Howard added 15 points for Dallas, 15-4 in its last 19 games after opening 2-7.
Portland's Brandon Roy had 22 points, but went scoreless in the fourth quarter. Steve Blake added 14 points and seven assists, Travis Outlaw and Rudy Fernandez had 13 points each, and LaMarcus Aldridge finished with 12.
The Trail Blazers had won 13 straight Christmas games.
The Mavericks closed the game with a 12-2 run, while Roy went 0-for-3 in the final 3:33 for Portland.
Portland shot 55 percent and Dallas 58 percent in the first half. Portland led 10-2, but Nowitzki scored 12 of Dallas' next 14 points and the Mavericks opened up a nine-point lead. Dallas' first-half advantage crested at 10 at 51-41. Rudy Fernandez hit a 3-pointer and Blake had seven points for Portland, and the Mavs led 59-55 at the break.
Nowitzki picked up his fourth foul early in the third and left the game, picking up a technical foul for arguing with official Bob Delaney on the way out. With Nowitzki out, Portland took a 67-66 lead on a 12-foot jumper by LaMarcus Aldridge.
Howard was ejected after picking up a flagrant foul and two technical fouls in the third quarter. Howard sent 7-foot-1 Joel Przybilla sprawling to the floor, then was hit with a technical for jawing with Przybilla and got the second one seconds later.
Notes:@ Portland rookie guard/forward Rudy Fernandez is competing with fellow rookies Joe Alexander of Milwaukee and Russell Westbrook of Oklahoma City for a spot in the Slam Dunk contest on All-Star Weekend. Fans can vote on NBA.com. ... Dallas is 16-2 in its last 18 games against Portland. ... The Mavericks have played on Christmas just one other time, a win over Sacramento in 2003.