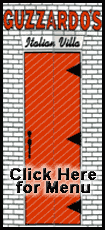 Colombo's deal was agreed to weeks ago, but wasn't finalized until Wednesday because of some technicalities. It's worth $22 million, with $11.5 million guaranteed.
"We had a couple of road bumps with some of the new rules," Colombo said Thursday. "We worked through it. It is a relief to have this finished. Now I can focus completely on football."
The Cowboys (9-6) play Sunday in Philadelphia, a game they must win to make the playoffs. It also will be Colombo's 48th straight start since former coach Bill Parcells gave him a chance to revive his career.
Colombo was a first-round pick by Chicago in 2002, but hurt his knee and never lived up to expectations. He was cut in 2005, then signed by Dallas. Parcells gave him the rest of the season off to rehabilitate the knee so he could come back strong in '06. He made the starting lineup and hasn't come out since.
"I love being a Dallas Cowboy," said Colombo, who would've been a free agent after this season. "This is where I got my second chance and I just love being part of this team, being part of this offensive line. We're all connected together and we're here for a little bit, so it's a big deal for me."
Left guard Kyle Kosier is signed through 2010, but everyone else on the line is signed for several more years. Colombo and center Andre Gurode are locked up until 2012, while Flozell Adams and Leonard Davis are through '13.