"This year they just both went crazy," San Francisco Giants pitcher Barry Zito said of New York's teams. "All these people are going East now. It's crazy."
The Yankees tend to let criticism bounce off their pinstripes.
"I've got enough things to worry about and think about," co-chairman Hal Steinbrenner said. "I try not to concentrate on any of that."
Across a city where cocktail party talk centers on the Bernard Madoff Ponzi scheme and the demise of Bear Stearns and Merrill Lynch, the two baseball teams have grabbed attention with their dazzling deals during a time of retrenchment.
How in the world can they afford this?
Well, the Yankees already own about one-third of their own regional sports cable network.
They've started their own concession company in conjunction with the Dallas Cowboys.
And now they have a new, $1.3 billion ballpark opening in April.
The top ticket at the new Yankee Stadium goes for $2,500 next season. The best seat at Citi Field seems like a discount, averaging $495 (the Mets have five different price scales, depending on the opponent and day).
"We are very sensitive to the economic conditions, to people's concerns," Yankees president Randy Levine said. "We monitor it very closely and, if necessary, can made adjustments. But as we stand today, we believe strongly that our fans and customers appreciate that we continue to reinvest in our product."
The Mets, whose owners also own a share of their own network, made the first big free-agent move. They struck a $37 million, three-year agreement with closer Francisco Rodriguez.
But that was a pittance compared to the nearly quarter-billion dollars - $243.5 million to be precise - the Yankees committed on a single day last week for a pair of starting pitchers: CC Sabathia got a $161 million, seven-year contract and oft-injured A.J. Burnett was enticed to the Bronx with an $82.5 million, five-year deal. New York followed that up by striking a $180 million deal with Teixeira.
After the Yankees' streak of 13 consecutive postseason appearances ended, you could count on them to set the top of the market. Around the rest of baseball, the highest free-agent contract belongs to Chicago Cubs pitcher Ryan Dempsey, who will receive $52 million over four seasons to remain at Wrigley Field.
While the archrival Boston Red Sox play in Fenway Park, with the smallest capacity in the major leagues at about 37,750, the Yankees are moving into a ballpark next season that holds 52,325 - about 4,500 seats fewer than their old stadium. The Red Sox had also pursued Teixeira.
"From the moment we arrived in Boston in late 2001, we saw it as a monumental challenge," owner John Henry said in an e-mail to The Associated Press. "We sought to reduce the financial gap and succeeded to a degree. Now with a new stadium filled with revenue opportunities, they have leaped away from us again. So we have to be even more careful in deploying our resources."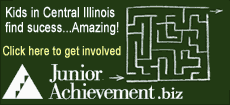 The Yankees have been baseball's traditional pacesetter on the field since 1923, when they moved into the original Yankee Stadium. They have won 26 World Series titles since - the St. Louis Cardinals are a distance second with 10.
The old ballpark was called a "gigantic edifice" and a "monument to baseball" by The New York Times on the day after it opened.
"In short, the Yankees' Stadium is just about the last word in baseball plants," the paper said.
Not quite.