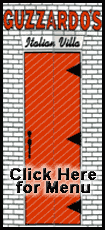 Paul, the NBA steals leader (3.7 average), snapped his league-record string of 108 games with at least one.
Dwight Howard had 12 points and 15 rebounds in Southeast-leading Orlando's sixth-straight win. Rashard Lewis added 18 points and Jameer Nelson 14.
The Magic led by as many as 31 points early in the third quarter. The Hornets did not get closer than 19 points the rest of the game.
New Orleans came in off a 13-point home loss to the Lakers on Tuesday. With backup point guard Antonio Daniels still sidelined, Paul has had to play nearly all the minutes, including a 17-point, 10-assist performance in 46 minutes against Los Angeles.
Paul and most of the starters came out early in the fourth quarter with the Magic up by at least 20 to rest for Friday's home game against Houston.
With Peja Stojakovic also out for the fourth straight game with back spasms, the Hornets were weak up front, and the Magic took advantage. Lewis hit four of five shots, including both 3s, in the first quarter.
Hornets center Tyson Chandler picked up two fouls in the first six minutes.
Howard had three blocks and was called for goaltending twice as Orlando built a lead that grew to 29-14 at the end of the first quarter. Paul had eight points to keep New Orleans in the game.
Fueled by a pair of 3s by Nelson and six straight points by Howard, including a rousing putback dunk, Orlando went on a 22-4 run to take a 59-29 lead with just over two minutes left in the first half.
Orlando shot 56 percent and made eight of 14 3s in the first half to take a 61-31 lead.
Paul had 12 points at halftime.