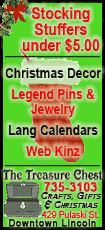 No laughter, no post-game jokes, certainly no congratulations for a job well done. Just the occasional sound of luggage being zipped up at the close of a hideous season historic for all the wrong reasons.
And really, with derisive chants of "Oh-and-16! Oh-and-16!" still ringing in their ears, was there anything left to say?
"It's over now. We're 0-16," rookie running back Kevin Smith said. "I wish it was just a dream. I wish I could wake up and it'd be over. But it's not."
The Lions didn't even bother trying to put a brave face on this one. With a 31-21 loss to the Green Bay Packers on Sunday, Detroit solidified its claim as the worst team in NFL history. Sixteen games, 16 losses.
"0-16," one sign read, "The Perfect Season."
"You never expect it to happen when you're starting the season," said kicker Jason Hanson, the longest-tenured Lion. "Obviously, what we did here was not good."
It took 16 games to figure that out?
It's been more than 30 years since the Tampa Bay Buccaneers went 0-14 in 1976 -- and they had the excuse of being an expansion team. The New Orleans Saints during their worst days, the Indianapolis Colts before Peyton Manning arrived, the worst of the New York Jets teams -- they all managed to win at least one game.
Not the Lions.
They've been on a downward spiral for most of this decade, done in by one bad personnel move after another by TV analyst-turned-general manager Matt Millen (who drafts a wide receiver in the first round three years running? Better yet, who doesn't get SOMETHING out of three straight first-round picks?). Their efforts on the field weren't much better, stringing together so many losses it looks as if an "L" key got stuck on a keyboard.
But this season was a debacle of epic proportions, beyond even what the most cynical of Lions fans could have imagined.
"As a Lions fan, we're used to them stinking," said Adam Gadsby, one of several Lions fans who made the eight-hour drive from Detroit to watch their team stake its dubious claim to history in person.
"But they've never stunk as well as they're stinking this year."
The 16 losses came to teams good -- Tennessee, Indianapolis, Atlanta -- and not-so-good -- Washington, San Francisco. There were a few close calls, and a few losses that were cover-your-eyes ugly. The Lions were outscored 517-268, and twice failed to crack double-digits for points.
One series against the Packers pretty much summed up the entire season. Already trailing 7-0 in the first quarter, the Lions needed a yard for a first down. Dan Orlovsky kept the ball and got the yard, only to have the play waved off because a timeout had been called.
By the Lions.
Smith would get the first down, Detroit's first of the game. But on the very next play, Orlovsky was picked off by Charles Woodson, setting up Green Bay's second touchdown.
Any Given Sunday? The only given with these Lions was a loss.