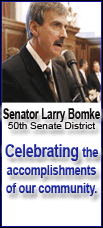 Many fans may not want the quarterback or coach back for another season. But they'll be here for at least one more game -- a playoff game.
The Philadelphia Eagles overcame daunting odds to capture an NFC wild-card spot with a dominating 44-6 victory over the Dallas Cowboys on Sunday.
The Eagles will play at NFC North champion Minnesota (10-6) next weekend.
So much for all that preseason Super Bowl hype -- America's Team can start its vacation plans early. Surely, it'll be a drama-filled offseason, as owner Jerry Jones has to answer more questions about coach Wade Phillips' job and perhaps consider a major overhaul.
In a game that become do-or-die for both teams shortly before kickoff, the Eagles (9-6-1) thoroughly outplayed the error-prone Cowboys (9-7) in every facet. McNabb threw two touchdown passes and ran for another, and Brian Dawkins forced two fumbles that were returned for scores.
Written off after a 10-3 loss at Washington last week, Philadelphia avoided elimination when Oakland upset Tampa Bay and Houston beat Chicago in the early games. The Raiders were 13-point underdogs against the Buccaneers, who lost their fourth straight.
Of all the teams that remained in contention for a playoff berth entering the final weekend, the Eagles had the lowest odds. Meanwhile, Dallas knew all week it just had to win to get in.
How 'bout them Cowboys!
Tony Romo came up way short in another crucial game, dropping his record to 5-8 in December. T.O. was a non-factor, despite six catches for 103 yards.
Right from the start, the Eagles played with more urgency. While fans cheered Tampa's loss to Oakland, players waited until that game was over before running onto the field for pregame introductions.
McNabb scored on a sneak from inside the 1 to put Philadelphia ahead 10-3 in the second quarter. McNabb kept the drive going with a 59-yard catch-and-run to Correll Buckhalter on third-and-6. Buckhalter, who has missed three full seasons to knee injuries during his eight-year career, outran several tacklers to reach the Cowboys 6.
Then the Eagles scored 17 points in the final 2:03 of the second quarter. McNabb tossed a 4-yard TD pass to Buckhalter to make it 17-3 just before the 2-minute warning. He twice kept the drive going in third-and-long situations, connecting with Kevin Curtis for 15 yards and DeSean Jackson for 34 yards to the Cowboys 3.
Sheldon Brown intercepted Romo's underthrown pass to Roy Williams on Dallas' ensuing possession and returned it 23 yards to the Dallas 42. Then two big penalties -- a personal foul on Adam "Pacman" Jones and pass interference against Terence Newman in the end zone -- set up McNabb's 1-yard TD pass to Brent Celek.