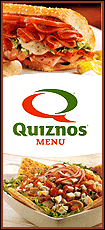 With plenty of practice in dealing with drama, the Vikings rallied past the resting Giants for a 20-19 victory on Sunday afternoon to qualify for the postseason for the first time in four years.
"They had to earn it, as it should be, and that makes it that much sweeter," coach Brad Childress said.
Ryan Longwell's 50-yard field goal as time expired gave Minnesota its first division title since 2000, rendering Chicago's game at Houston moot. The Bears lost to the Texans 31-24 anyway, but this was the way the Vikings (10-6) were determined to go in. They didn't want to back into their first NFC North crown since the league realigned six years ago.
"It wouldn't have felt the same if we won the division by default," Pro Bowl left guard Steve Hutchinson said.
Minnesota will host a first-round game next Sunday, against Philadelphia.
Quarterback Tarvaris Jackson was benched after two losses to open the season, the offense struggled into October, star middle linebacker E.J. Henderson was lost for the season to a foot injury, and the Vikings took a 3-4 record into their bye week. But they rebounded by winning five of their final six games and despite last week's fumble-laden loss to Atlanta and Chicago's overtime win over Green Bay, they still had control of the tiebreaker -- and their fate.
The Giants (12-4) gave the Vikings a break well before the game started by beating Carolina last week to clinch the top seed and gain home-field advantage throughout the NFC playoffs.
Derrick Ward, who fueled last week's win over the Panthers, gave the Giants a pair of 1,000-yard rushers -- only the fourth such running back tandem in NFL history -- by finishing with 77 yards on 15 carries. Brandon Jacobs got there earlier this month. The last set of teammates to do that in the same season was Kevin Mack and Earnest Byner of the Cleveland Browns in 1985.
They put four starters on the inactive list: Jacobs (knee), tight end Kevin Boss (ankle), cornerback Aaron Ross (concussion) and nose tackle Barry Cofield (knee). Quarterback Eli Manning was joined on the sideline by a steady stream of other regulars during the second half. When Jackson found a wide-open Bernard Berrian for a 54-yard touchdown pass to cut New York's lead to two points midway through the fourth quarter, it was a third-string cornerback -- Terrell Thomas -- who fell down trying to cover him.
"They're a very talented team, and we knew coming in they were going to give us everything they had," said Domenik Hixon, who caught a 23-yard touchdown pass from David Carr that gave the Giants a 16-10 edge in the third quarter.
Really, it was the Giants who gave the Vikings all they could handle despite a bunch of backups on the field and a clearly conservative offensive strategy in the second half.