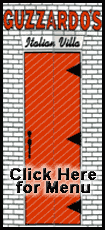 It was only the third 30-point game this season for Anthony, who has been bothered by the elbow since he was originally hurt in a victory over Houston on Nov. 30. The Nuggets decided to give their leading scorer a break after he averaged just 11.5 points on 8-of-27 shooting in losses to Cleveland and Phoenix on consecutive nights.
"I think that was the best thing that ever happened to me," Anthony said. "At first I was a little hesitant about doing it. Any time you can get rest during a long season like this, it helps."
The Nuggets blew the double-digit lead they seized by making 15 of 20 shots in the second quarter, but recovered behind Anthony's flawless fourth.
Anthony hit all five shots in the final quarter. His jumper with 4:32 left gave Denver the lead for good at 107-106, and he knocked down consecutive jumpers to give the Nuggets a six-point lead about two minutes later.
"They were letting him play 1-on-1. His jumper was going. We kind of just threw it at a hot guy," Denver coach George Karl said. "It seemed like he had more rhythm with his jumper. I know he likes to play in this building. I don't know if he's ever had a bad game in this building."
For good measure, Anthony found Nene for a powerful clinching dunk that made it 116-109 with 1:05 to go. Anthony shot 13-of-19 and added nine rebounds.
"He was really hot. It's good to have him back," Denver guard Chauncey Billups said. "They never doubled him and if they would have, he's grown to the player that was going to make the next play, make the pass."
J.R. Smith added 16 points and Billups 14 for the Nuggets, who shot 57 percent from the field in the opener of a four-game road trip.
Nate Robinson scored 20 points on just 5-of-17 shooting and David Lee had 19 for the Knicks, who have yielded an average of 115.5 points during their skid. They came in allowing teams to shoot 48.3 percent, highest in the NBA, and even Mike D'Antoni's high-scoring offense can't overcome that.
"We've got to play defense. There's no doubt about it. I know I joke around a lot about it, but the only way we're going to win is to get better at it," D'Antoni said. "I've always felt like we're going to score no matter what. I don't care who's on the floor, we're going to score. So now we've just got to find a way how to stop people."
Chris Duhon had 17 points and 11 assists for the Knicks, while Wilson Chandler also scored 17 points but shot only 6-of-19.
"I think we ended up taking bad shots at the end of the game," Duhon said. "Tough shots with our shot clock winding down. You can't beat a good team that way."