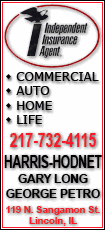 "By God's grace, this one went in," Kasay said of the winning kick, which came a week after his 50-yard miss near the end of regulation cost Carolina the NFC's top seed in an overtime loss to the New York Giants.
Carolina (12-4), the only team to go 8-0 at home this season, still gets a first-round playoff bye and then a chance to extend its perfect record in Charlotte in the divisional round.
The Panthers' defense intercepted Brees once and sacked him twice, performing just well enough to prevent the quarterback from breaking Dan Marino's 1984 single-season NFL record of 5,084 yards passing. Brees needed 402 yards to set the mark. He finished with 386, which made him only the second player to pass for more than 5,000 yards.
"When I sit back and look at it, that record's stood for a long time. One of greatest quarterbacks to ever play the game owns it," Brees said, adding he wasn't sure setting a new mark while his team fell to 8-8 was "necessarily the way that record deserves to be broken. That's why I'm able to accept the fact it didn't happen."
Kasay hit four of five field-goal attempts against New Orleans. He connected from 45, 26 and 34 yards in the first half. Still, he needed the winner to redeem his miss from 41 yards in the third quarter, which allowed the Saints to turn a 30-10 deficit into a brief 31-30 lead after Brees' 13-yard touchdown pass to Lance Moore with 3:11 left.
"Any time you don't capitalize by scoring points on offense, it can quickly bite you," Kasay said of his recent missed kicks. "They're not easy. None of them are."
By winning in New Orleans, the Panthers became the only NFC South team to win a division game on the road this season. They did it with the same ball-control, run-heavy formula they relied on all season. In the process, Williams set a Carolina franchise single-season rushing record. His 1,515 yards eclipsed Stephen Davis' 1,444 in 2003.
Jake Delhomme did not turn the ball over and was 14-of-20 for 250 yards, including his 8-yard scoring pass to Muhsin Muhammad.
When the Saints went ahead late, Delhomme responded with a 39-yard pass to Smith, who made a difficult grab in double coverage at the Saints 43.
Delhomme then had another first-down completion to Muhammad, and the Panthers were able to run down the clock and set up Kasay's winning kick. Initially, it was a 37-yard attempt, but a false start moved it back 5 yards. Still, Kasay nailed it.
"It's a huge relief," Smith said of the victory, which Carolina needed to avoid going on the road in the first round of the playoffs. "If we lose this game ... the cards would have been stacked against us."
After Carolina regained the lead, Brees had one more play to break Marino's record and possibly lead the Saints to an improbable win because Kasay's squib kick rolled out of bounds. Brees said he wasn't aware he needed only 16 yards for the record and his long pass dropped incomplete.
Brees' 5,068 yards put him second on the single-season passing list, ahead of Kurt Warner's 4,830 with the St. Louis Rams in 2001.