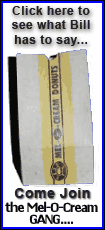 For the second straight game, the Cavaliers had to come back late at Quicken Loans Arena to extend their home winning streak, which is now at 16 straight. Cleveland was down by nine points going into the fourth and trailed by eight before going on an 18-2 run and outscoring Miami 26-11 over the final eight minutes.
Mo Williams scored 20 before fouling out and Ben Wallace had 14 rebounds for the Cavs (26-4), who won their sixth straight.
The Heat had their winning streak stopped at four.
Miami rookie Michael Beasley's uncontested jumper put Miami up 75-67 with 8:09 left and the Cavs' home streak, salvaged on Christmas when they scored 11 unanswered points in the final two minutes to beat the Washington Wizards, was again in trouble.
But James banked in a tough floater and Delonte West made a 3-pointer in a 10-2 spurt that tied it 77-all with six minutes left.
Cleveland clamped down on defense -- Miami scored only 19 in the fourth- made most of its free throws and was fortunate that a couple of 3-pointers hoisted by the Heat in the final minutes were off the mark.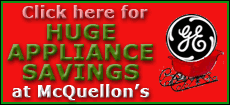 After the final horn, James and Wade, who won an Olympic gold medal together this summer for the U.S. Redeem Team in China, embraced before walking off the floor. They'll meet again on Tuesday -- James' 24th birthday -- in Miami.
Pulling up for jumpers at every opportunity, Wade scored 14 points on 6-of-7 shooting in the third and the Heat outscored the sluggish Cavs 25-14 in the period to open a 67-58 lead going into the fourth.
But Wade couldn't keep it going as the Cavs focused their defensive effort on slowing the superstar, who came in averaging 28.9 points per game.
Perhaps trying to show Wade he won't give up his NBA scoring crown without a fight, James made two 3-pointers and scored 20 on 8-of-12 shooting in the first half.