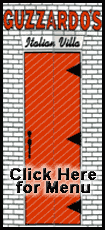 The Bears (9-7) needed a win to keep any postseason hopes alive. The Vikings beat the Giants to take the NFC North title, but Chicago could have got in with a wild-card spot, but needed a victory combined with losses or ties by Dallas and Tampa Bay.
Long out of the playoff picture themselves, the Texans were determined to win this one to finish with their second straight 8-8 record. They were desperate for a big finale after an embarrassing loss to Oakland last week.
Johnson had touchdown catches of 43 and 3 yards and rebounded from last week's two-catch performance with 10 receptions for 148 yards. It was the eighth 100-yard game of the season for the NFL's leading receiver.
The Bears entered the game still in playoff contention after two straight overtime wins. But on Sunday, they saw their 10-0 lead evaporate with 21 straight points by the Texans and never led again.
Trailing by a touchdown, Chicago had a chance to get the ball back late in the fourth quarter when Steve Slaton fumbled and the Bears recovered. Coach Gary Kubiak challenged the call and it was overturned, giving the Texans the ball back.
Slaton scored his team rookie record ninth rushing touchdown a few plays later to stretch Houston's lead to 31-17.
Chicago got a touchdown when Kyle Orton pushed in from a yard out with 1:34 to play to make it 31-24. The onside kick was recovered by Houston and the Texans held on for the win.
Houston went for it on fourth-and-1 from the 6-yard line early in the fourth quarter and got it on a quarterback sneak. The Texans ended up settling for a field goal anyway after getting 1 yard in the next three plays. Kris Brown's 22-yard kick made it 24-17 with about 12 minutes remaining.
The Texans played almost the entire second half without defensive end Mario Williams after he injured a groin on the third play after halftime and didn't return.
A 37-yard pass from Orton to Devin Hester got the Bears to the 1-yard line with about six minutes left in the third quarter. Greg Olsen caught a 1-yard pass in the back of the end zone on the next play to cut Houston's lead to 21-17.