The eternal optimist in me wants to say that the Fighting Illini have fixed all of the ills that have plagued them the last couple of years and will just explode back onto the national stage. The pessimist in me, buried deep in the recessive places that you don't talk about at parties, realizes that the start of our league schedule is simply ... brutal. The Illini open at Purdue, then go to Michigan, and you don't have to be a Rhodes Scholar to know that I didn't draw this schedule up.

In fact, after a home date with Indiana, the next four Illini contests are against Michigan again, Michigan State, Ohio State, Wisconsin, and then they close out that portion with a nice little road trip to Minnesota! I'm not making this up. To finish up the first 11 games, the Illini will be rewarded with second games versus Wisconsin and Purdue! Are you kidding me? Those first 11 are as rough a start as I can ever remember.

But before we start prognosticating, let's review where we've been. It has already been mentioned by several that Illinois' non-con schedule was not very difficult. And while there may be some truth to that allegation, you do have to play who's on there and you do have to take care of business. The Illini did that. And in fairness to the schedule maker (I'm guessing assistant coach Jay Price), I think he did a pretty good job. When you consider how beat-down Illinois was after last season, the fact that you didn't know what Jamar Smith was going to bring before he was dismissed, the fact that you didn't know how Alex Legion would fit, the fact that you didn't know how the bigs were going to respond, I just think you would've been hard-pressed to do a better job.

Would it have hurt Illinois to play one or two more high-profile opponents? Probably not. But after studying the first five weeks of our league schedule, I'm thinking the Illini will get plenty of quality opponents along the way. As the Good Book says, there'll be plenty to be concerned about tomorrow, so let's worry about today.

Today, the Illini should be feeling pretty good about themselves. I'm not sure very many people had them beating Vanderbilt on the road. I don't think there were many that had them beating both Kent State and either Texas A&M or Tulsa down at South Padre Island. I'm sure several thought that Clemson would handle us easily at the Assembly Hall. And I know for a fact that legions saw us losing our first Bragging Rights game of the decade. Perhaps, other than a foiled last possession against Clemson, the Illini have acquitted themselves quite well. I was going to write that they've answered their critics, but that wouldn't be exactly true.

The critics always seem to find the black, gloomy lining in every potentially positive cloud. Early in the year they said that Illinois didn't play anybody, even though very few road teams have fared well at Vanderbilt, and if Kent State won 28 games, not many teams are beating them. Then they pointed out that the sky was falling because the Illini lost to Clemson, a team they didn't think was all that strong, but who just happens to be 12-0 and ranked No. 16 in the country! On top of all that, they dissed Illinois' beat-down of Missouri by saying that the Tigers were overrated, over-hyped, etc., etc. They won't tell you that Missouri was ranked No. 25 and had impressed lots of people nationwide.

Again, they may have small morsels of truth wrapped up in their clandestine realism, but they're also so quick to criticize and so fast to say "here we go again" that they failed to see how much this team has improved. I'm not saying the Illini are headed for a high seed in the NCAA tournament. I'm also not saying that they will contend for the league crown. BUT, I'm not saying they won't either!

This team is different. This team has heart. This team has good chemistry. This team can make some free throws. This team seems to understand the nightly game plan and tries to execute it! All these things and more make this team dangerous. When you add that still no experts are expecting them to be any higher than middle-of-the-pack in the Big Ten, maybe they can sneak up on people!

I'm not saying that they will, but maybe they have something in store for us that will get the New Year off on the right foot. As a witness to their mauling of the Tigers last week, I can only tell you what I like about this team. They spread the floor with proportional balance and outstanding spacing and make defenses guard them and chase them throughout the shot clock. They penetrate better off the dribble and off the pass, and cutters are driving defenses batty. Passers are ball-faking and shot-faking more and are making better passes as shooters are converting, demonstrated by the high number of assists each game. Forwards and centers are running the baseline much harder and more precisely, and Illinois is working the short corner well.

In addition to those components, ball movement is crisper, they're getting some reversals, and lots of players are moving, screening and slipping picks.

Missouri was supposed to be the team that ran roughshod over the Illini. By 10 minutes in, it was the other way around. Illinois also manifested that they've been working on rebounding in practice, judging by the hard-nosed way they blocked the Tigers off the boards 37-28. And the defense was just stifling at times, not even letting Missouri get into their sets.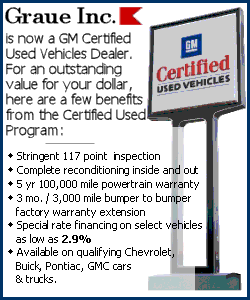 And when ol' Mizzou made a second-half run, as you know any quality team will do, the Illini promptly went down the floor, stretched the clock to its limit and scored, using their vastly improved midrange game. That can come via Trent Meacham, Mike Davis or Mike Tisdale. Oh, and everyone wants to praise Demetri McCamey when he has a game like he did against Missouri, but then they want to bash him on games like Eastern Michigan. And while I'd like to see 20 points a game and five to 10 assists, it doesn't hurt my feelings any when different players step up for every game. McCamey, Frazier and others will show up for the marquee games, and someday many will figure that out.
Illinois shot 57 percent from the field versus Missouri and held the Tigers to 37 percent. The Illini shot 44 percent from the arc and limited Mizzou to 11 percent. I could go right down the box score, but let me condense it all by saying this: Illinois dismantled Missouri. The game was over early in the first half, but the Illini kept playing and almost shot 60 percent in the second half!
I know the Illini didn't play that well Sunday versus Eastern Michigan, but even I had trouble getting up for that game, and my playing days were over a couple of decades ago.
So, what does it all mean? For my money, it is still pretty hard to get a solid read on Illinois -- and the whole league for that matter. I think we'll get a pretty good idea after the first two weeks since there are so many high-visibility games. Just for fun, I'll guess the league will look something like this when all the games are finished:
Michigan State

Purdue

Illinois

Minnesota

Michigan

Ohio State

Wisconsin

Penn State

Northwestern

Iowa

Indiana
I really don't have any predictions on Illinois' actual won-loss record for the 2009 BT league standings. They could go anywhere from 7-4 to 4-7 in that killer stretch of 11 games to start the campaign. They must realize it's more like a marathon than a sprint at this point. And while getting a great jump on the rest of the league would be huge, you can't afford to get too discouraged if things don't go good the first two to three weeks.
I do know this. If Illinois continues to pressure the ball and play good team defense... And if they shore up where they have been weak in their defense in the paint... And if they continue to body people on the boards and just hold their own in that category... I think they will give themselves some exciting opportunities to be successful.
Lots of folks have commented on how good Illini coach Bruce Weber is at drawing up the initial game plan for our contests, but they do question his in-game adjustments. They are a lot smarter than me, so maybe they're correct. However, having listened to the coach up close on many of those occasions, it appeared to this casual observer that the coach called the correct play or decision; it just wasn't executed properly on the court.
That being said, I think our offense has improved. I think our shot selection is better. And if the Illini can continue to shoot it well and get some meaningful contributions from the bench, there's a possibility that this team could be more successful than anyone had a right to expect.
Some of the prognosticators say the Illini will come home 0-2 to start the league tilts. Some say, with a miracle, the best they could hope for would be 1-1. But I say, let's just go game by game. The students are away on break, so let's go into Mackey Arena the same way we did in St. Louis. Let's come roaring out of our corner and play like a team possessed for 40 minutes. Then, let's go to Michigan and get after them for the whole contest and let the chips fall where they may.
Is there greater anticipation than whenever the Big Ten season starts? Here's to taking a step up and to early season success! Illini nation is behind you fellas! GO, ILLINI!
Happy New Year, everybody!
[By JEFF MAYFIELD]
Respond to the writer at jeffmayfield@centralwired.com.