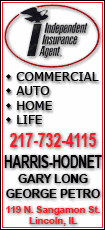 Three NFL clubs fired coaches Monday, less than 24 hours after the regular season ended. Out were Marinelli, the New York Jets' Mangini and the Cleveland Browns' Crennel.
Only Mangini's firing came as a bit of a surprise. The Jets harbored Super Bowl aspirations after an 8-3 start that followed an offseason spending spree, including the trade for Brett Favre. But they didn't even make the playoffs, losing four of their last five games.
"I don't think it was one thing," owner Woody Johnson said. "We had to go in a different direction. There's nothing specific. It's just a call we made. Hopefully, it's correct."
The Browns' search to replace Crennel is already off to a disheartening start: Bill Cowher told owner Randy Lerner on Saturday that he doesn't intend to coach in 2009.
Cleveland was rewarded with five prime-time TV appearances this season after going 10-6 in 2007 and placing six players in the Pro Bowl. But the Browns collapsed to 4-12 amid injuries and didn't score an offensive touchdown while losing their last six games.
"Romeo was a gentleman through and through," Lerner said. "He was gracious to a fault."
The Lions became the first NFL club to go 0-16 with their loss to the Packers on Sunday. Marinelli won only one of his last 24 games.
Three coaches were fired during the regular season: Mike Nolan in San Francisco, Scott Linehan in St. Louis and Lane Kiffin in Oakland.
Mike Singletary replaced Nolan and will be retained after the 49ers went 5-4 in their final nine games.