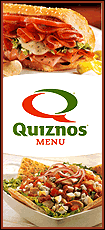 Bacher's desperation heave into the end zone was knocked down, and Daniel rushed off the sideline with his teammates to celebrate.
The win gave Missouri (10-4) double-digit victories in consecutive seasons for the first time in school history. The No. 22 Wildcats (9-4) fell to 1-6 in bowl games, with their only win coming in their first bowl appearance in 1949.
Playing his final college game, Daniel overcame three interceptions to lead the Tigers back from a three-point deficit in the fourth quarter.
"I've never had something like that," Daniel said. "I was just glad I could help the team in the end. I was obviously hurting the team very bad in the beginning."
Jeff Wolfert made three field goals, including a 37-yarder with 2:49 remaining that tied it 23-all. But he missed a 44-yard attempt that could have won it for Missouri as time expired.
"We were all a little stunned," Pinkel said. "We got it together quickly."
Daniel, who finished fourth in 2007 Heisman Trophy voting, matched a season high with his three interceptions. He was 27-of-44 for 200 yards and two touchdown passes.
"He had the adversity during the game," Missouri coach Gary Pinkel said. "What defines him is he fought back from it with his teammates."
The speedy Maclin, a first-team All-America as an all-purpose player, also returned a punt 75 yards for a score that tied it at 10 in the second quarter.
Bacher threw for 304 yards and equaled an Alamo Bowl record with three touchdown tosses. His 23-yard scoring pass to Ross Lane in the back of the end zone gave Northwestern a 23-20 lead at the end of the third.
The score came after Brad Phillips grabbed an interception and returned it to the 24.
After the Tigers tied it, Northwestern had a chance to drive for a go-ahead score, but Bacher's pass on third-and-3 with less than two minutes remaining fell incomplete.
Wildcats kicker Amado Villarreal missed an extra point in the third quarter that could have made the difference in regulation.
"We didn't have a moral victory tonight, OK," Northwestern coach Pat Fitzgerald said. "We're very disappointed that we lost the game. We fought hard and we fought valiantly, but there are not moral victories."
A 43-yard field goal by Wolfert made it 20-16 Missouri with just under four minutes remaining in the third. That score was set up by an interception and 22-yard return by Brock Christopher.
Danario Alexander gave Missouri a 17-16 lead -- its first of the game -- with about seven minutes remaining in the third quarter on an 11-yard touchdown pass from Daniel.