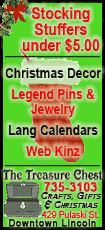 Jason Richardson scored 20 points and reserve Matt Barnes had 19 for Phoenix, which snapped a four-game road losing streak
Rookie Russell Westbrook scored a career-high 31 and Jeff Green 22 to lead Oklahoma City, which fizzled after a hot start.
Phoenix held Oklahoma City scoreless for the first 5 minutes of the fourth quarter and forced eight of the Thunder's 15 turnovers in the final period to put away the game.
The Suns dug themselves a double-digit hole, just like they did in their last visit to Oklahoma City, and this time Nash wasn't around to bail them out. Instead it was a pair of players who weren't on the floor for that trip: O'Neal, who was resting, and Richardson, who hadn't yet joined the team through a trade.
O'Neal had an easy time against the Thunder's undermanned front line, which is still hoping to add former New Jersey Nets 7-footer Nenad Krstic. Krstic signed an offer sheet last week with the Thunder, and time was running out for the Nets to match it.
In the meantime, O'Neal went 10-for-12 and passed Dominique Wilkins to move into ninth place on the NBA's career scoring list.
Stoudemire, who played only 7 minutes in the second half, had 14 points before fouling out in the fourth quarter. Grant Hill added 11 points and Leandro Barbosa, who replaced Nash, had 10 points and a career-high six steals.
Kevin Durant scored 18 points on 5-for-17 shooting, cooling off after making his first two shots in the Thunder's perfect start.
The Thunder made their first six shots of the game to rush out to a quick nine-point lead, and it was 23-13 after Westbrook matched his career high with a third 3-pointer in the first 6 minutes. Westbrook started out by connecting on his first six shots for 15 points.