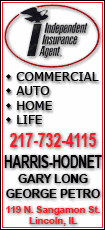 "The University of Alabama, the team and the football program are more important than any individual player," Crimson Tide coach Nick Saban said in a statement Monday. "Everyone on our team depends on each other to be responsible, to make good choices and decisions relative to their actions."
Saban did not specify Smith's violation leading up to Friday night's game against No. 7 Utah.
The junior is expected to be one of the top players selected in the NFL draft if he opts to skip his final season at Alabama. Smith has been noncommittal about his future plans, but Saban offered a hint in his statement that the player wouldn't be back.
"Andre Smith has done an outstanding job in our program as a person, student and a player and we will do all we can as an institution to support him in all future endeavors," Saban said.
"Our priority and focus as a team is to play the best football game of the season in this Sugar Bowl, and to support our players to overcome any adversity this unfortunate situation has created."
An immediate starter with the Tide, Smith has allowed only one sack this season and seven during his 38-game career.
He won the Southeastern Conference's Jacobs Blocking Trophy as a sophomore and was a finalist for the Lombardi Award this season.
Saban informed the team before Monday's practice.
"It is bad news," quarterback John Parker Wilson said. "We lost the best offensive lineman in the country, but we still love him to death. Great guy."
Center Antoine Caldwell said he spoke briefly to Smith, but didn't know what led to the suspension.
"He kind of showed remorse and apologized," Caldwell said. "It's just one of those things. It's happened, and you've got to put it behind you and get ready to go."